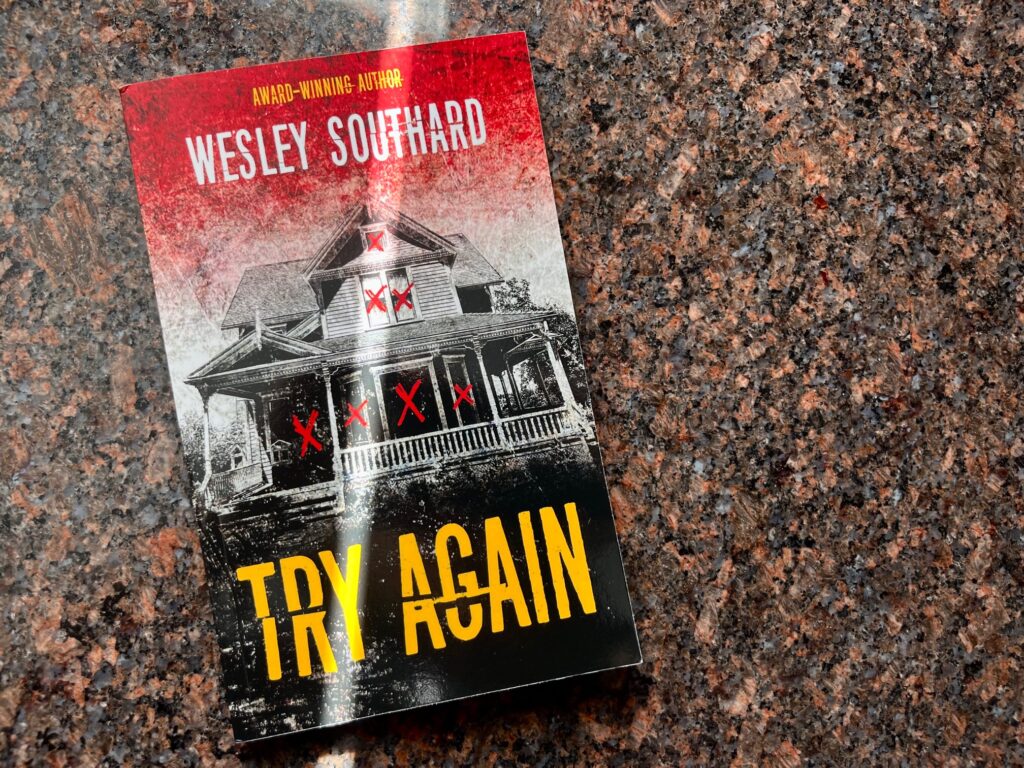 Try Again by Wesley Southard is an action-packed tale of mustering up the sheer determination and strength to do what needs to be done in order to save a loved one.
Let's dive in!
My Thoughts on Try Again by Wesley Southard
First things first, how amazing is the cover as created by Scott Cole!? I couldn't wait to dive into the tale to learn more about why there are X's over the windows and doors! I also really loved the overall texture laid above and below the house. And the slashes through the author's name and the title text!! All such awesome touches.
When the story kicks off, we meet a woman named Robin who is fuming over a confrontation that she had at the gym. When she arrives home, she is shocked to see all the lights in the house on and that more than one shadow is moving around inside. But what happens next shocks her even more!
Robin is forced to try to get into the home undetected by those that shouldn't be there. But as she tries time and time again, she realizes that she must choose exactly the right path, otherwise she will be forced to start over.
Tense from the beginning, the action picks up very quickly! The deeper things go, the more the events turn into something from a nightmare!
This quick read packs an amazing punch! And major bonus points for having a strong female lead that kicks some major butt!
My Favorite Passage from Try Again
But people like him, people who yearn to wound and steal would always find a way to flatten the world around them so they could stand taller.
My Final Thoughts on Try Again
If you were a fan of the choose-your-own-adventure books when you were a kid and wanted to know what it would be like to have one that was horror based, but even more terrifying as we can't just flip back to the last option to help the main character carefully navigate through… then this will be a hit for you!
I got totally sucked in and couldn't wait to see what was going to happen next! I cannot recommend this one highly enough!
---
Snag a copy through your local bookstore if you are able or feel free to use my Amazon affiliate link:
Thanks for reading!
And thanks to Wesley for sending me a signed copy!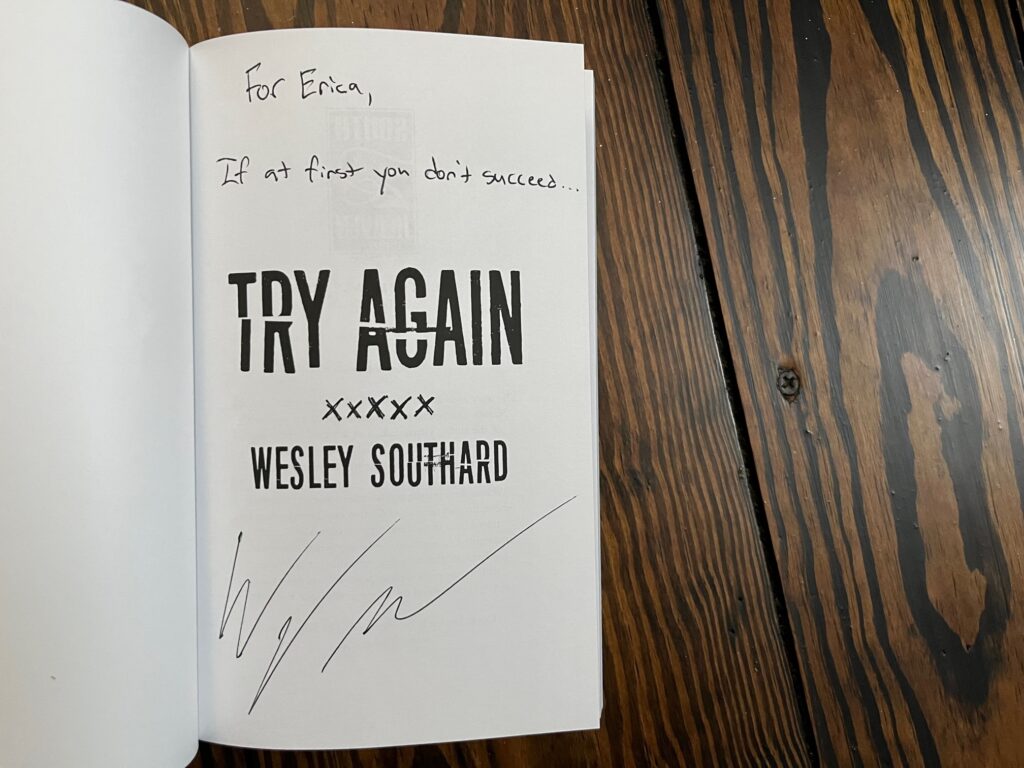 ---
Related Reading: