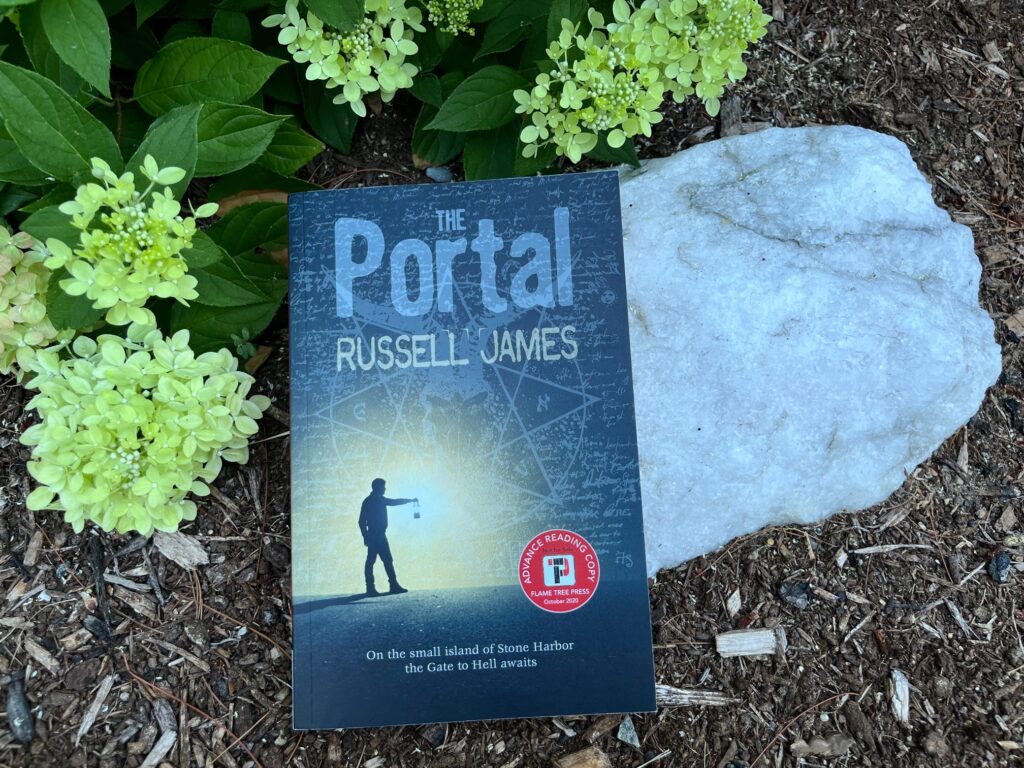 The Portal by Russell James is a tale about terrifying and brutal events that occur on an island off the coast that becomes totally cut off from the mainland when the devil comes to town, determined to carry out his mission.
Content Warning: Sexual assault and death of a child (off-page), gun violence.
Full disclosure: I was given a free copy of this book by the publisher in exchange for an honest review. This did not affect my rating in any way.
Let's dive in!
My Thoughts on The Portal by Russell James
When a black speedboat cruises up to the docks of this small island called Stone Harbor, the man that steps off has a dark air about him that immediately sets off anyone that crosses paths with him.
Dreading that history is about to repeat itself, the local pastor begins to prepare just in time for the first death to occur… But will he be able to put a stop to things before the body count begins to rise?
This story had such a chilling slow-build. Once the first death occurs, it's a fast paced sprint to the end. There were so many scenes that had me holding my breath! A couple scenes even had me shout "NO!" out loud.
The first element that drew me into this story was the fact that it took place on an island that you had to take a ferry to. As a born and raised islander from Maine, this really hit home for me! Though this island had a lot more on it than my hometown did!
The second element that drew me in was learning more about the main characters as the plot thickened. At every turn, I feared the worst! I was pleasantly surprised at some turn of events, but others were more brutal or heartbreaking than I ever could have imagined! I was immediately drawn to a number of the characters, and wished for a happy ending for them!
Then we have the terror and brutality that will raise goosebumps on readers arms! There's some very intense body horror here that had me squirming, and the sense of dread around what's to come was absolutely chilling!
This tale certainly forces readers to question what they would do if they were stuck on an island with absolutely no connection to the mainland, and the devil and all of his minions were keeping them trapped, but could kill them at any moment.
My Favorite Passages from The Portal
In the way fire generates heat, this disk generated the opposite, as if it absorbed the energy and warmth from everything around it. But it wasn't a feeling of cold so much as a feeling of…darkness, an absence of life. An emptiness scarier than anything Scott had ever felt.
Blood splatter painted the air in a rosy mist.
My Final Thoughts on The Portal
Russel James certainly has a creative way of mixing elements of everyday life into a terror filled bloodbath! I had a blast reading this book!
If you enjoy spooky reads with a lot of tension and violence, then this will be a hit for you! Just prepare yourselves before taking the trip to Stone Harbor!
---
Snag a copy through Bookshop to help support local indie bookshops:
Thanks for reading!