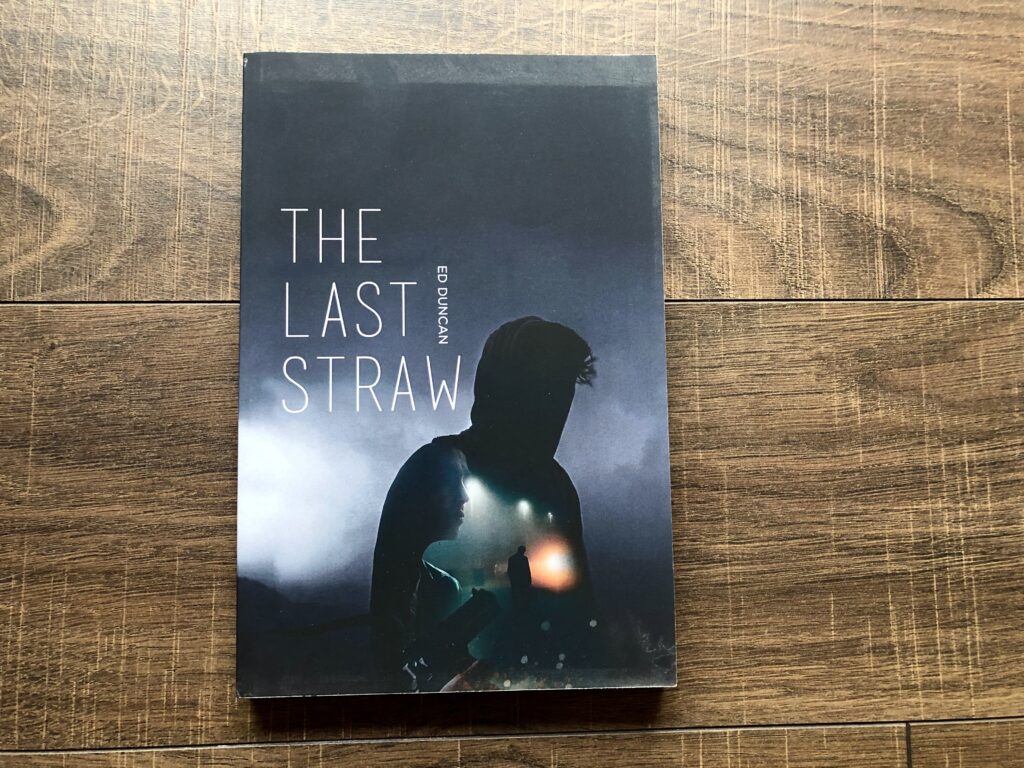 The Last Straw by Ed Duncan is a crime thriller filled with suspense that will keep you on the edge of your seat as you watch the story unfold!
I had previously read and reviewed Pigeon-Blood Red by Ed Duncan and I really loved it. When I was approached and asked to read the second book in the series, I anxiously awaited for my copy to arrive in the mail. I'm so happy to say that this book did not disappoint!
Full disclosure: I was given a free copy of this book by the publisher in exchange for an honest review. This did not affect my rating in any way.

My Thoughts on The Last Straw by Ed Duncan
I said it in my review for Pigeon-Blood Red, and of course I have to say it again here. Ed Duncan's writing style is so fantastic! It's so easy to read and very realistic. The action and suspense is so well done that I struggled to put The Last Straw down!
I just love how well the author organizes his stories; there are various characters and different storylines, but they are all woven together in such a wonderful way!
One of my favorite things about Ed Dunkin's writing style is that he is able to write these sentences that totally catch me off guard. It happened this time on page 27. It was another instance where I read the sentence, stopped, and immediately had to jump back and reread it.
Because this was the second book, I was really interested to learn more about a few of the characters we had met in book one. We got to see Paul and Evelyn together which stuck in another very intense situation. And while stressful, there were also some really lovely moments. I enjoyed the very tense relationship between Rico and a man named John D'Angelo. I couldn't wait to see how things would turn out there! And I especially loved getting to know Rico and Jean more and seeing a more "normal" look into their dynamic as a couple.
There were some other main characters, but I don't want to discuss too much there because I'll give away too much of the plot! So I'll just say that I thought Sandra was an incredibly strong character, even though her involvement in the actual narrative was on the lighter side. I do wish the story had spent just a little bit more time with her, but the time that was focused on her was very powerful because it was so brief.
My Favorite Passages from The Last Straw
"I'm sorry," Jean said. "But it's such a shock to hear you admit that you're human."
"Don't get excited. It's not that big a deal."
The last few days he had felt like he was inside of Salvador Dali painting or a Franz Kafka story. It was as though he were wide awake and sound asleep at the same time. He could see all kinds of bizarre things happening around him and to him, but he was powerless to influence or stop any of them.
"You're very brave young lady," Evelyn said after Sandy confided in her.
"No, I'm not. I'm scared to death."
"The two aren't mutually exclusive. Brave people are frightened all the time, but that doesn't mean they aren't brave. What makes them brave is standing up for what they believe in or risking their own safety despite being scared."
My Final Thoughts on The Last Straw
Another wonderful crime novel by Ed Duncan! I cannot wait to see what he writes next! If you enjoy crime novels with characters that will stick in your mind, you have to give this one a read!
---
Snag a copy through Bookshop to help support local indie bookshops:
Thanks for reading!
What is your favorite crime novel?