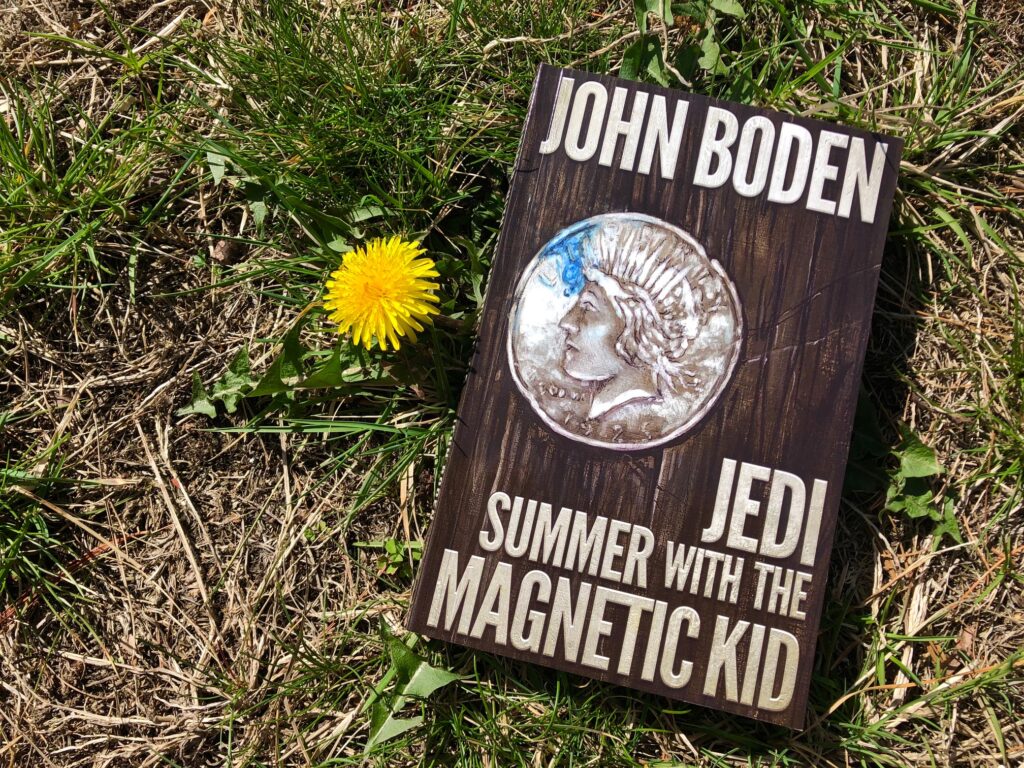 Jedi Summer With the Magnetic Kid by John Boden is a coming-of-age story told from the perspective of a man looking back on his childhood and sharing memories with the readers. While there is plenty of fun within these pages, there is also a lot of stark reality that takes you back a step, as well as a bit of spookiness.
Let's dive in!
My Thoughts On Jedi Summer With the Magnetic Kid by John Boden
In this tale, we follow brothers Johnny and Roscoe who are just beginning summer vacation. Their mom, who is doing her best to raise these two as a single mom, isn't around much because she works three jobs to keep them fed and sheltered. Because of this, the boys are on their own and Johnny has been moved into a parental role for his younger brother, Roscoe. The two are your typical brothers; they tease one another, they argue, they fight physically, but they are still best friends who are there for one another through thick and thin.
In each chapter of the main section of the book, we see day to day stories that share everyday life events, stories, and lessons. These aren't really in a specific order timeline wise, they all just flow like memories of childhood summers do. But all the while, readers also get notes from the author as he's looking back on these memories that will either make you smile or break your heart.
But as for my favorite element of the book… Occasionally the author suddenly drops in something that makes you do a double take to reread and find out if that's indeed what you just read. That's where the light horror elements came in.
My Favorite Passages from Jedi Summer With the Magnetic Kid
That first week of summer vacation was always the best. We were up with the sun and outside playing until after dusk. We ran the woods like something out of Lord of the Flies.
Words are boomerangs.
Rumors flew about her like bats.
Sometimes real life is much weirder than anything a person could write or rent to watch.
My Final Thoughts on Jedi Summer With the Magnetic Kid
While reading this, I really enjoyed the ride. There wasn't much that set it up and there wasn't really a great wrap up, but it just works as is. It was like sitting down with the author and having him talk to you about his childhood.
If you enjoy coming of age stories that are a bit nostalgic, I would recommend this one to you!
---
Thanks for reading!
And shout-out to Night Worms for this edition of Jedi Summer, published by Night Worms & Thunderstorm Books exclusively for the Night Worms November 2020 package.