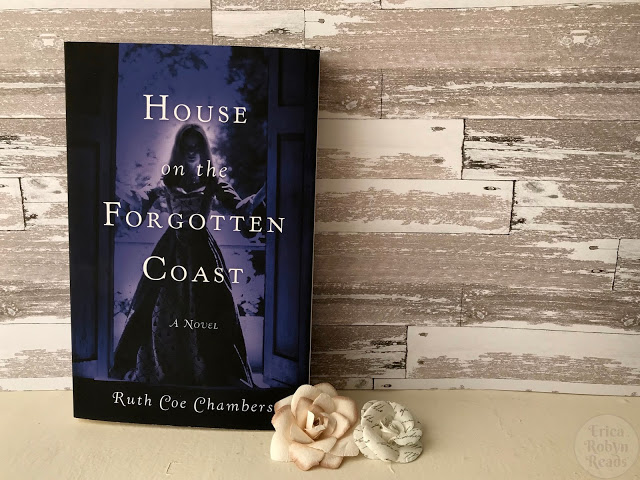 I'm so excited to be participating in a book tour for The House on the Forgotten Coast by Ruth Coe Chambers! Shout out to Serena M. Agusto-Cox of Poetic Book Tours for sending me a copy of the book so I could take part!
My Thoughts on The House on the Forgotten Coast by Ruth Coe Chambers
First of all, I have to point out that the blurb provided for the book tour is so much better than the one on Goodreads! When I signed up for this tour, I was immediately drawn in by the information above. When I went to start the book, I went on Goodreads to add it to my "Currently Reading" shelf… and when I read the synopsis there, I was totally thrown off!
*slight spoilers ahead, proceed with caution*
Phew. What a story! I absolutely love when authors drop hints here and there throughout which lead up to a major reveal. In this case, I caught on pretty early so when the reveal finally happened, I wasn't shocked. It was still a wonderful twist though! And the kicker? There was more to come afterward!
*end of spoilers*
Like the synopsis mentions, the novel begins with a chapter set in 1879. I really enjoyed this quick glimpse into Annelise's life, as dark as it was. When it ended as quickly as it did, I was a bit bummed. However, I was very happy to see that more bits and pieces of the year 1879 were sprinkled throughout the book from time to time.
The way that this book was organized was really interesting. I enjoyed that we focused on the main character, Elise, for the most part but that we jumped to see what other characters were doing as the story called for it to help round out the plot. And as mentioned above, with the bits from 1879, I really liked how each bit directly related to what Elise had just learned from another character, or for the specific events that were occurring at that moment. This method wouldn't have worked if the bits had been totally unrelated to current events; they would have just mucked up the flow of the storyline.
Because I grew up in a small town, I absolutely adored the small town elements. I mean, this passage really nails my hometown community on the head:
"It's just not fair that they should come in here and act like they own the place."
I was immediately drawn to a number of the local characters and couldn't wait to learn more about them. A few sure seemed a bit salty at the beginning!
Speaking of characters, I found all of them in this novel to be really well developed! The first thing I thought about when finishing the book was how my thoughts and feelings for each character had evolved over the course of the story. There were a few that I really liked at the beginning but then grew to either dislike them or be annoyed by them. Others I didn't like when we were first introduced to them, but then they grew on me over time. Of course there were a handful that I simply felt lukewarm about because they just didn't leave much of an impression on me.
The writing was easy to read. Overall I thought it was pretty polished, though I did spot a few areas that could use some editing for consistency and to remove some slight repetition. The pacing was a tad slow for my preference, but it was still a really fun read! Definitely one that you can pick up and get totally lost in!
My Favorite Passages from The House on the Forgotten Coast
The only memories she had of her real father were behind that door. Would the house hold her memories, the echoes of the past?
It was dark and hot, and the air weighed on them heavy as guilt.
Love is a snowflake, unique to each of us and all the same, all snowflakes.
Luck has nothing to do with it. If it's meant to be, it's meant to be. There's nothing more to it.
"I'm a strong believer in hot tea, even on a day like this…"
It was never published, but it didn't have to be. News travels faster than a printing press in a small town.
My Final Thoughts on The House on the Forgotten Coast
While a bit of a slow burn, I really enjoyed the mystery and all of the little hints and elements of foreshadowing that were woven throughout this story.
I would definitely recommend this one to readers that enjoy books that will keep them thinking long after the last page! I will be re-reading this one again soon!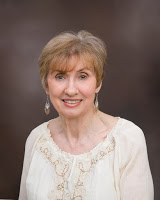 About the Author:
Ruth Coe Chambers takes pride in her Florida panhandle roots and her hometown of Port St. Joe has inspired much of her writing.
She is indebted to the creative writing classes at the University of South Florida where she found her "voice" and began writing literary fiction. Listed in the Who's Who of American Women. She has recently republished one novel, and published it's sequel, and has written two award-winning plays. She is currently working on the third novel in her Bay Harbor Trilogy. She has two daughters and lives with her husband and one very spoiled Cairn terrier in Neptune Beach, Florida.
Her two earlier novels include The Chinaberry Album and Heat Lightening.
---
Snag a copy through Bookshop to help support local indie bookshops:
Thanks for reading!
To visit more stops on this book tour, check out this post on the Poetic Book Tours blog.