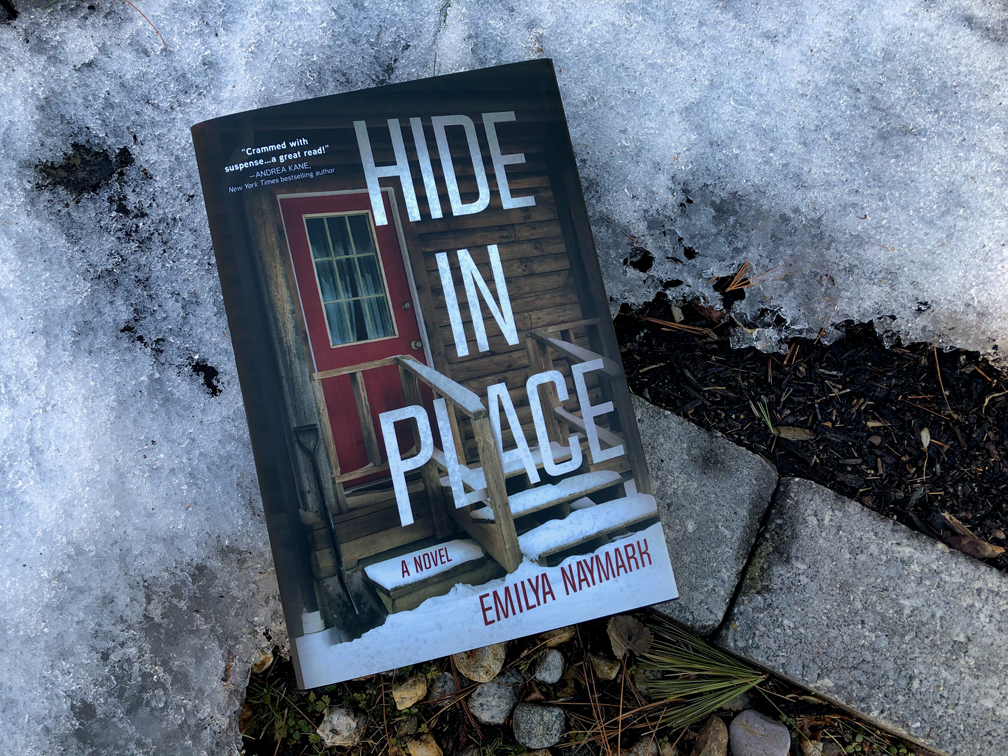 Hide in Place by Emilya Naymark is a nerve-wracking thriller that will keep you anxious to find out if there will be a happy ending.
Full disclosure: I was given a free copy of this book from Partners In Crime Virtual Book Tours on behalf of the author in exchange for an honest review. This did not affect my rating in any way.
Let's dive in!
My Thoughts on Hide in Place by Emilya Naymark
Genre: Thriller
Published by: Crooked Lane Books
Publication Date: February 9, 2020
Number of Pages: 278
ISBN: 1643856375 (ISBN13: 9781643856377)
Purchase Links: Amazon | Barnes & Noble | Goodreads | Bookshop.org
A retired detective has recently moved to a small town. When her son goes missing, the local police don't take her seriously at first considering the kids history of outbursts. But when days go by and he's still missing, and things from the detective's past start to pop up, they realize that this isn't just a teen that's run from home… this is life or death.
I really enjoyed that this tale started out by really building the readers connection to the characters. So when the boy went missing, it caused immediate panic and frustration when the local PD wasn't taking her seriously.
In her fierce determination to find her son, our main character makes a few decisions that will make readers shake their heads in dismay. But those risky choices soon start to work in her favor.
This one had me totally hooked. I couldn't wait to see what was going to happen next, especially when we started getting bits and pieces of her backstory that made what was happening in the present even more terrifying.
My Favorite Passages from Hide in Place
He knew he should be afraid. But like everything else about Alfie, the things that scared him were not things that scared others.
The snow was going through a personality crisis as they drove, going wet and soft, turning to gray sluices of rain, then back to flurries.
My Final Thoughts on Hide in Place
This was an awesome thriller that had many layers. With each reveal, I just got more and more nervous to see how everything would play out.
A must read for fans of thrillers that don't just go from point a to point b, but take various steps back to fill in crucial details for later on.
---
Snag a copy through Bookshop to help support local indie bookshops:
About Emilya Naymark
Emilya Naymark's short stories appear in Secrets in the Water, After Midnight: Tales from the Graveyard Shift, River River Journal, Snowbound: Best New England Crime Stories 2017, 1+30: THE BEST OF MYSTORY, and in the upcoming Harper Collins anthology A Stranger Comes to Town.
She has a degree in fine art, and her artworks have been published in numerous magazines and books, earning her a reputation as a creator of dark, psychological pieces.
When not writing, Emilya works as a visual artist and reads massive quantities of thrillers and crime fiction. She lives in the Hudson Valley with her family.
Catch Up With Emilya Naymark:
Follow the tour!
For the other tour stops, check out the following: