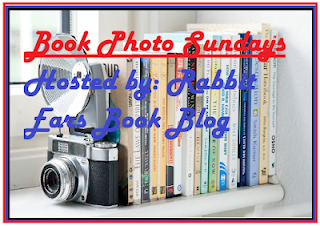 Book Photo Sundays is hosted by Ronyell of Rabbit Ears Book Blog. The purpose is simply to give readers the chance to showcase photos of your books, bookshelves, and other bookish things and share with a like-minded crowd. The hashtag for the overall event is #bookphotosundays.
On this week's edition of Book Photo Sundays, I'm sharing a "shelfie." But I am using that term rather loosely this week.
Let's dive in!
My "Shelfie"
So this is clearly a photo of some books that are on the ground next to my mini bookshelf that is located under my standing desk.
These are books that I literally cannot fit on any hard surface space in our townhouse…
One of my goals of 2019 is to get through this stack to determine what stays and what goes to a second hand shop.
Thanks for reading!
Are there any books in this stack that you would recommend I get to ASAP? Are there any you'd recommend I skip? I'd love to hear your thoughts in the comments below!