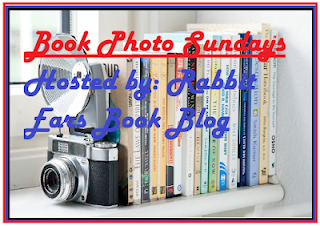 On this edition of Book Photo Sundays, I'm sharing my TBR for May.
Book Photo Sundays is hosted by Ronyell of Rabbit Ears Book Blog. The purpose is simply to give readers the chance to showcase photos of your books, bookshelves, and other bookish things and share with a like-minded crowd. The hashtag for the overall event is #bookphotosundays.
Let's dive in!
This month, my TBR stack is quite a wishful thinking stack! I don't think I'm going to be able to get to all of these with how busy I am going to be, but here's hoping!
Titles I'm hoping to read in May:
(Not Pcitured) An honest review request for Kevin J. Kennedy 🙂
Breaking Wild by Diane Les Bequets
Stranger Things: Suspicious Minds by Gwenda Bond
Into the Drowning Deep by Mira Grant
Alice's Adventure in Wonderland
What If? by Randall Munroe
I'm also going to drop whatever I'm reading to immediately start in on Stay Sexy & Don't Get Murdered: The Definitive How-To Guide by Karen Kilgariff, Georgia Hardstark just as soon as that reaches my mailbox!
Thanks for reading!
Have you read any of these books yet? If so, what did you think?