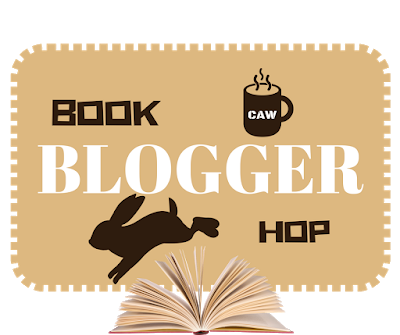 Book Blogger Hop is a weekly meme hosted by Ramblings of a Coffee Addicted Writer, where you answer a question and join a "hop". The purpose is to help bloggers discover and get to know one another.
For this week's Book Blogger Hop question, Angelica @ Paperback Princess asked:
Do you buy all your books? If yes, do you keep it all? If no, where do you source them?

Purchasing Books
For the past six months or so, I have been actively trying to decrease my book buying, especially for physical books. I just don't have the budget or the space for them where we are currently living. Therefore, I try to save my budget and very limited shelf space for books that I have already read and absolutely loved. But of course, there are exceptions to that every now and then.
However, one exception to my general rule for myself is that I have a handful of authors that I consider my "auto-buy" authors. I love pre-ordering their work and getting the new releases in the mail! More often than not, these end up being five star reads for me.
I also purchase many ebooks that authors have given me ahead of time for free as an honest review exchange in order to support them, and be listed as a "Verified Purchase" on Amazon to help with their rankings.
Other Sources
So other than purchasing books, I source a number of my books from my local library. It seems like I almost always have a book in the queue that I am waiting for the library to let me know it's available.
I also sign up for at least one book tour per month, which provides a free copy of a book in order for me to post a review.
I also get free books every now and again as part of my honest review exchange program, though new entries for that have been put on hold until I get through my backlog of requests sent to me over the past few years.
On that note, I also work with a few authors consistently and move my reading schedule around whenever they have a new ARC or a new release. Shout out to T.L. Branson, Tony Moyle, L.M. Schukraft, and Kevin J. Kennedy! 😀
I also get one book per month from Book Of The Month, the subscription my husband got for me. I love picking these books!
Do I keep all of my books?
I definitely don't keep all of the books that I buy or acquire. In fact, I just recently went through my stacks and put together two bags of books to sell back to a second hand shop. I also donate books to my local library to local Goodwill every now and again.
When it all comes down to it, I just really like being able to say that my shelves are all 5 star books. So I'm constantly working on adjusting my collection.
Thanks for reading!
I can't wait to see your answers!