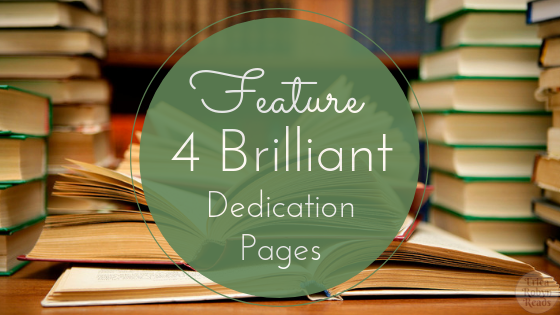 I always read the dedication page. I just love seeing how creative authors can be when putting this together!
Where it is the season of being thankful, I have decided to put together this little post of photos of four really awesome pages that I have seen recently.
Enjoy!
4 Brilliant Dedication Pages
When I cracked open this book, I was really hoping that the dedication would be something along these words. Adam Rex didn't let me down!
A bit creepy, but so creative!
Knowing that this book was centered around a creature that was just itching to push a button, this dedication made me laugh right out loud.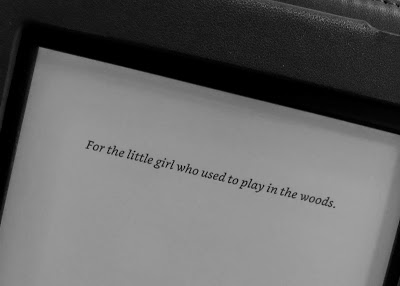 When I first read this dedication, I immediately thought it was rather eerie. What happened to the girl in the woods? Why doesn't she play in them anymore? But then later, I wondered if this was more about a little girl that had simply grown up. I just can't decide now; it really could go either way, especially after reading the novel.
Thanks for reading!
Has a dedication page ever jumped out at you?