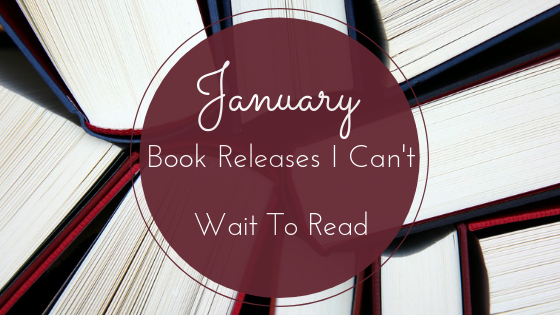 2019 is gearing up to be an amazing year of book releases, beginning with three books that I cannot wait to get my hands on in January!
3 January Book Releases I Can't Wait To Read
Expected publication date: January 1st 2019
Genre: Thriller
Synopsis:
Everyone lies…but some lies are deadly.
For Claire Daniels, life is good. She has everything she's ever wanted – a career she loves, friends she can rely on and a husband who dotes on her. All she needs is to start a family of her own and things will be even better than good.
They'll be perfect.
For Alfie, it couldn't be more different. His life with Claire is built on a lie. A lot of lies. And she can never find out.
Because Alfie has plans for her. Plans which must never come to light. But lies have a way of taking on a life of their own, and when his do, the consequences threaten to destroy everything.
For him and Claire.
The Winter of the Witch by Katherine Arden
Expected publication date: January 1st 2019
Genre: Fantasy
Synopsis:
In the stunning conclusion to the bestselling Winternight Trilogy, following The Bear and the Nightingale and The Girl in the Tower, Vasya returns to save Russia and the spirit realm, battling enemies both mortal and magic.
No Mercy (Ellery Hathaway #2) by Joanna Schaffhausen
Expected publication date: January 15th 2019
Genre: Thriller
Synopsis:
Police officer Ellery Hathaway and FBI profiler Reed Markham take on two difficult new cases in this stunning follow-up to The Vanishing Season.
No Mercy is award-winning author Joanna Schaffhausen's heart-pounding second novel.
Police officer Ellery Hathaway is on involuntary leave from her job because she shot a murderer in cold blood and refuses to apologize for it. Forced into group therapy for victims of violent crime, Ellery immediately finds higher priorities than "getting in touch with her feelings."
For one, she suspects a fellow group member may have helped to convict the wrong man for a deadly arson incident years ago. For another, Ellery finds herself in the desperate clutches of a woman who survived a brutal rape. He is still out there, this man with the Spider-Man-like ability to climb through bedroom windows, and his victim beseeches Ellery for help in capturing her attacker.
Ellery seeks advice from her friend, FBI profiler Reed Markham, who liberated her from a killer's closet when she was a child. Reed remains drawn to this unpredictable woman, the one he rescued but couldn't quite save. The trouble is, Reed is up for a potential big promotion, and his boss has just one condition for the new job—stay away from Ellery. Ellery ignores all the warnings. Instead, she starts digging around in everyone's past but her own—a move that, at best, could put her out of work permanently, and at worst, could put her in the city morgue.
Thanks for reading!
What books are you looking forward to in January?