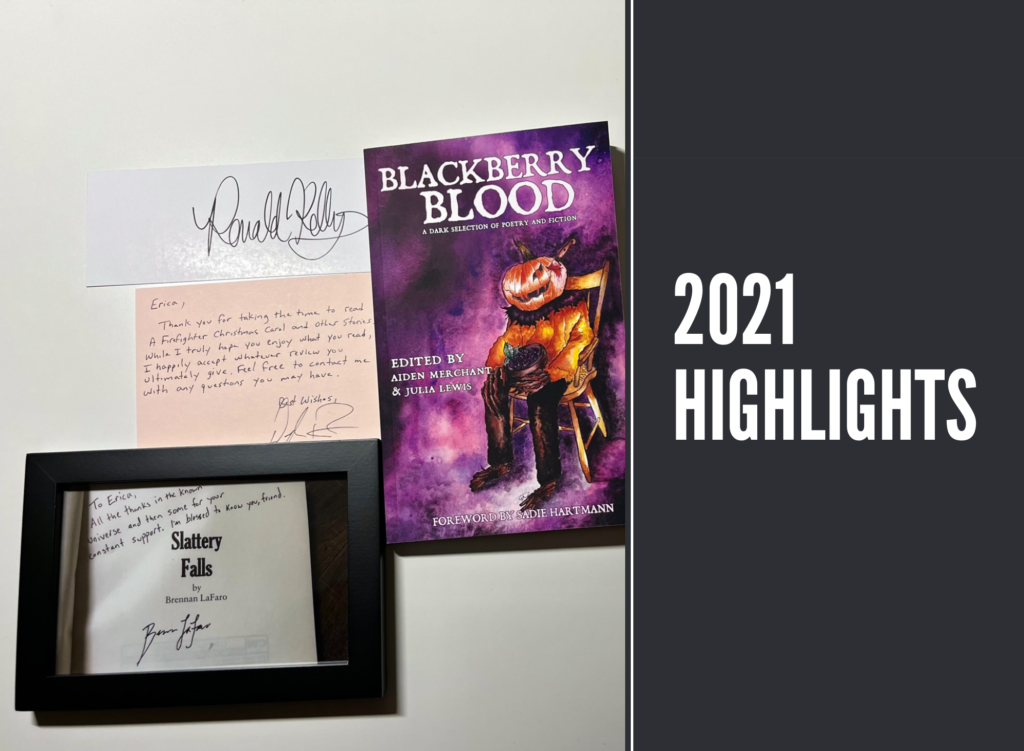 I swore that I was going to review this once a month to keep up with it so I didn't miss anything… but this year threw me another curveball. I hit on some really awesome highlights below, but if anyone happens to notice that I missed something, please feel free to let me know! 🙂
Let's dive in!
January 2021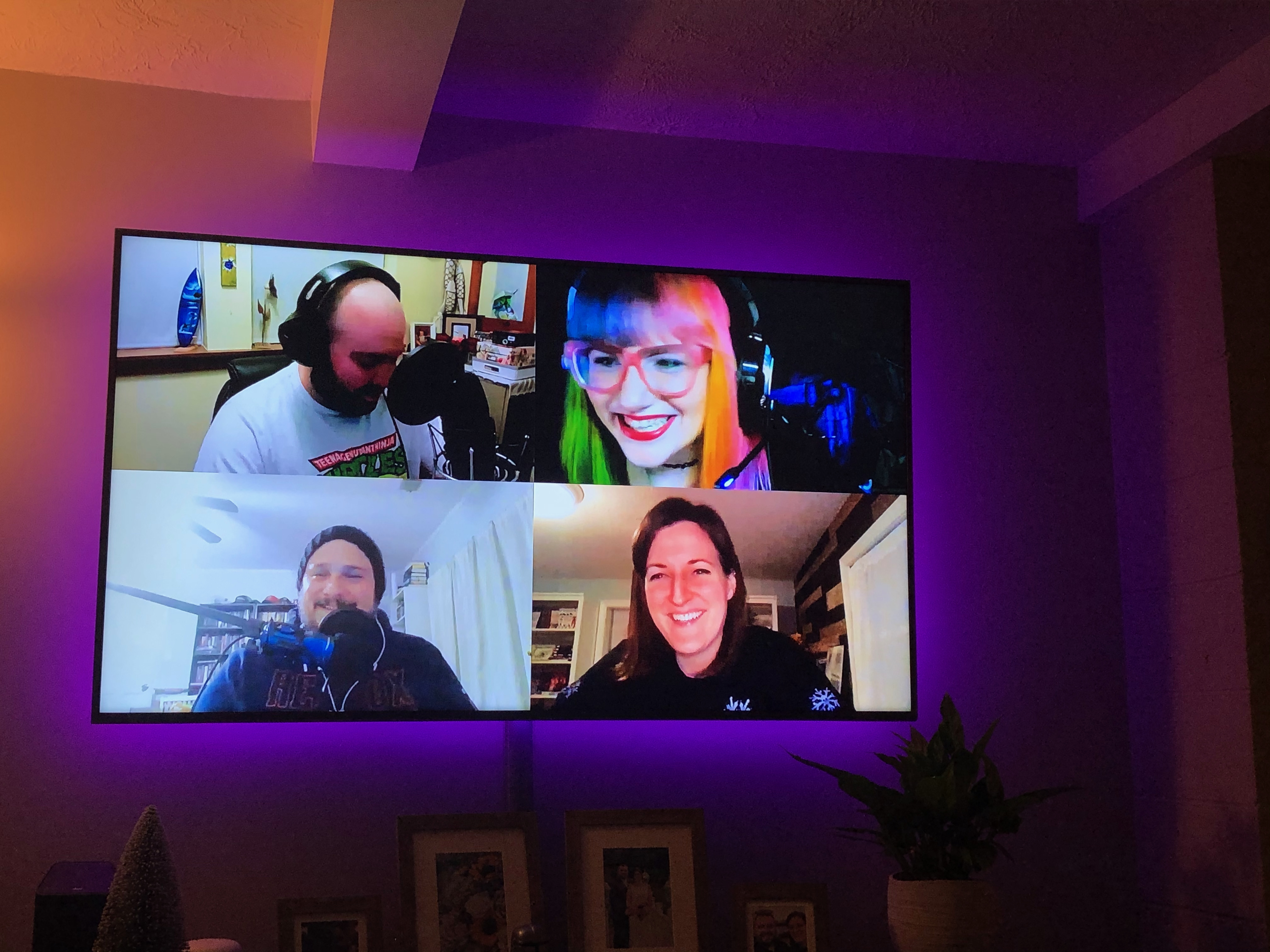 This month I got to jump on a podcast recording for the Best of 2021 episode of Dead Headspace, which you can now watch on Youtube!
February 2021
In February I had the honor of beta reading manuscripts for Michael Clark and Brennan LaFaro. Both of these were absolutely amazing! I cannot wait to see where these stories go.
This month I also got to guest host on Dead Headspace with Tim McGreggor!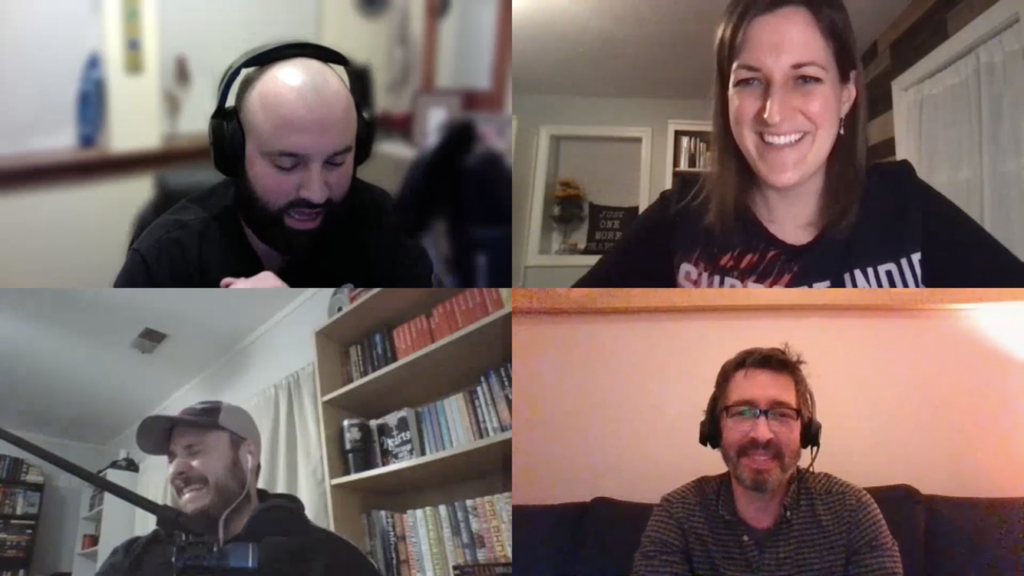 I was so excited when my signed copy of Anoka by Shane Hawk arrived!
March 2021
In March I jumped on Dead Headspace with Tim Lebbon!
I also had a wonderful gift arrive from the amazing Aiden Merchant! If you haven't read any of his works yet, I highly recommend doing so! I love absolutely everything I have read from him so far!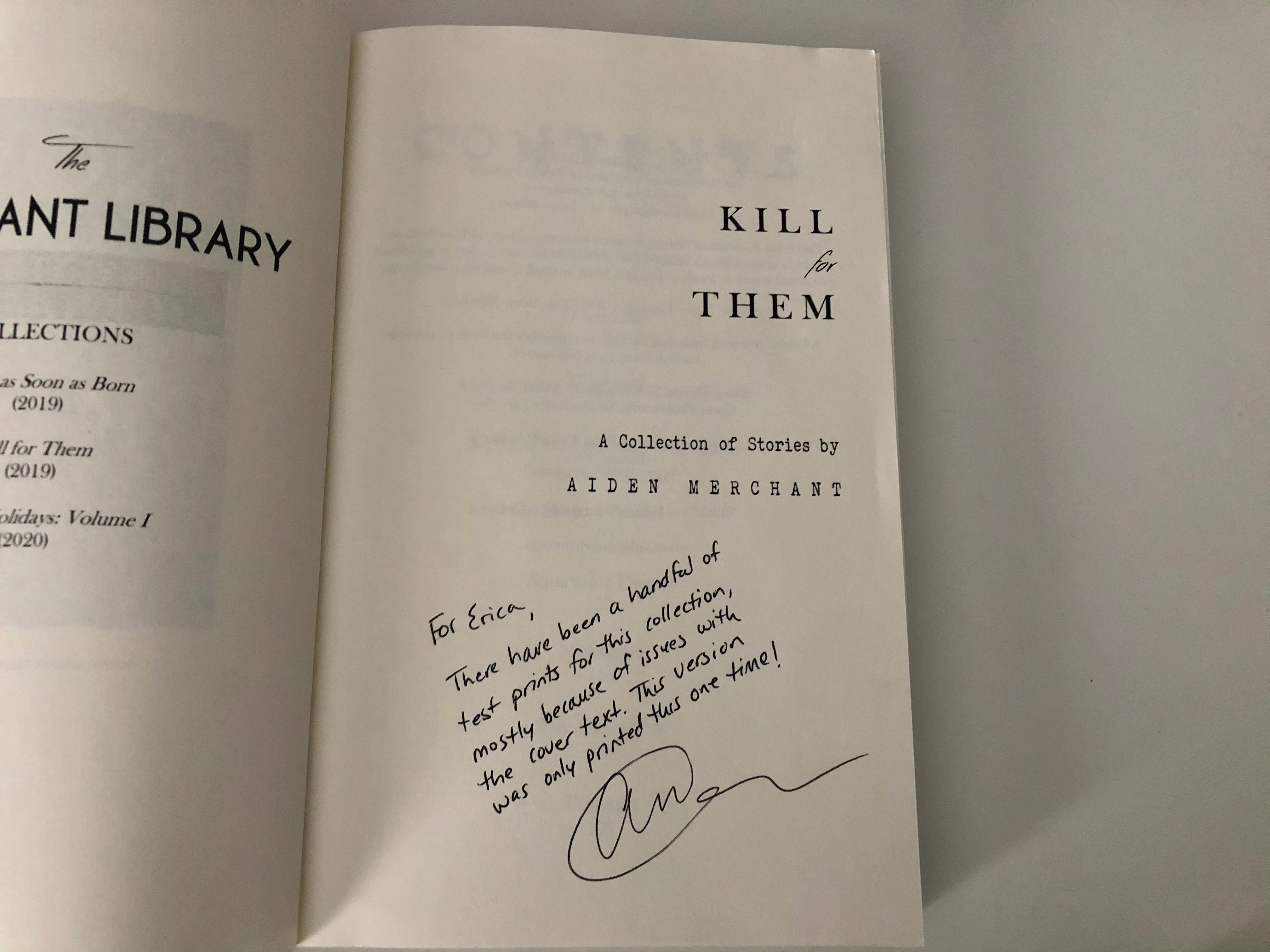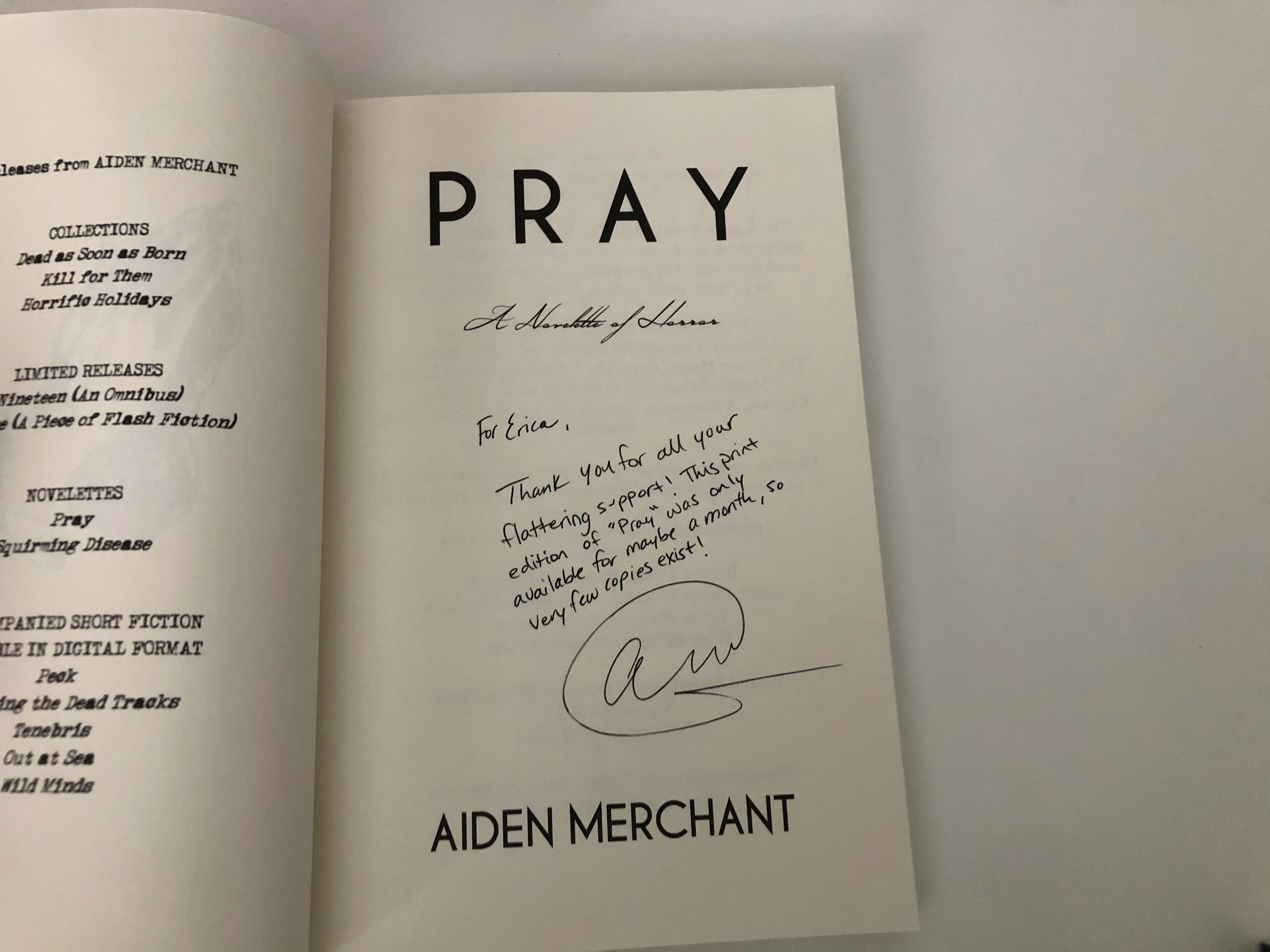 My signed copy of Wesley Southard's Cruel Summer also arrived!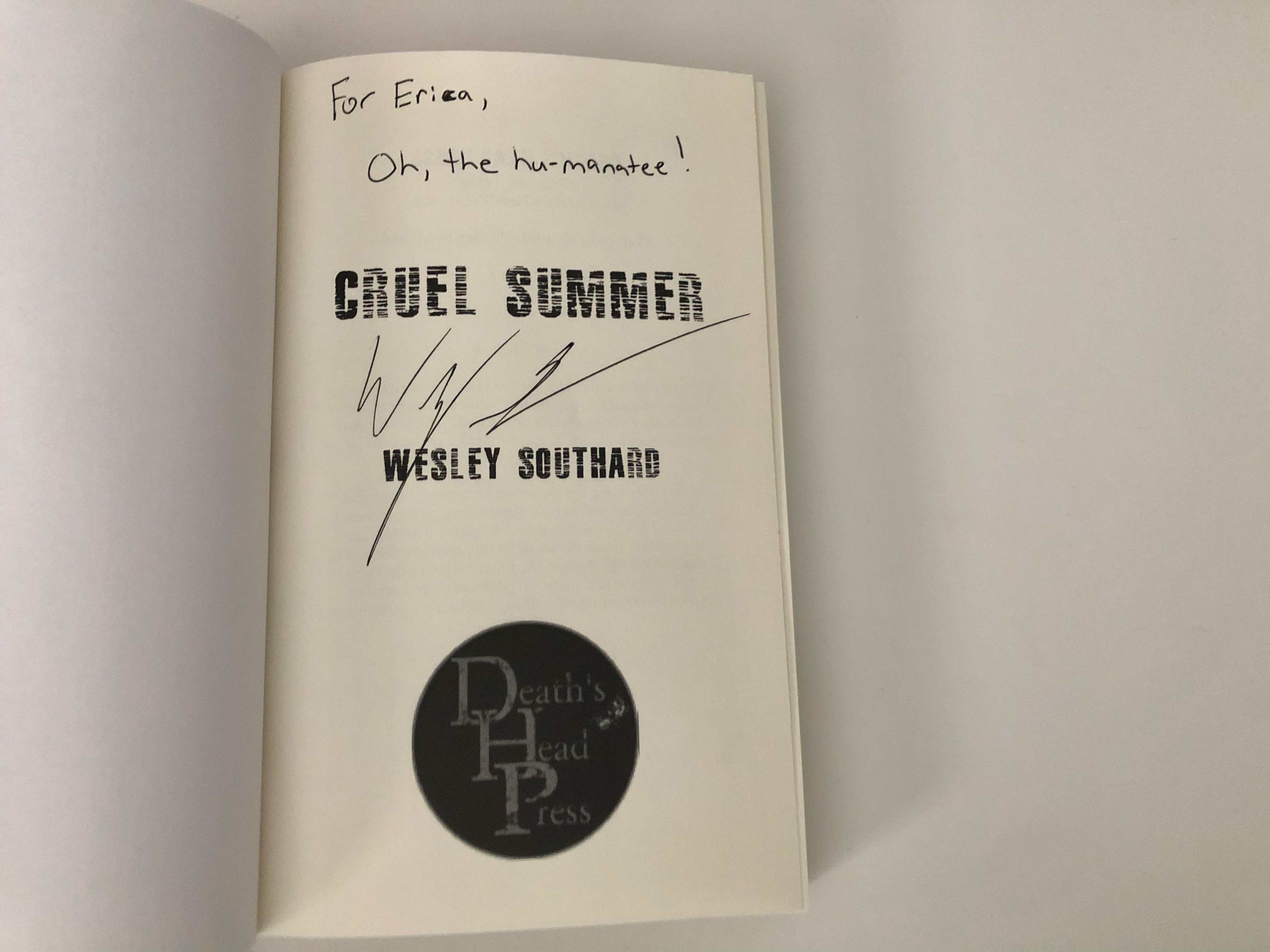 April 2021
This month, I got to host an interview with J.C. Michael that was an absolute blast!
May 2021
This month I was given the opportunity to beta read a novella from Aiden Merchant. I cannot wait to see when this one gets published!
May marked the first anniversary for the Dead Headspace podcast! I had a blast chatting with Patrick, Shane, Brennan, and Cassie! My cheeks hurt SO BAD when we were recording that I started to fall apart a bit at the end. Click here to watch the Youtube video of the episode!
After reading and reviewing Synchronicity by Michaelbrent Collings, he linked to my review in his wonderful newsletter!
Speaking of newsletters, Mike Garley also linked to my feature in the Kickstarter newsletter.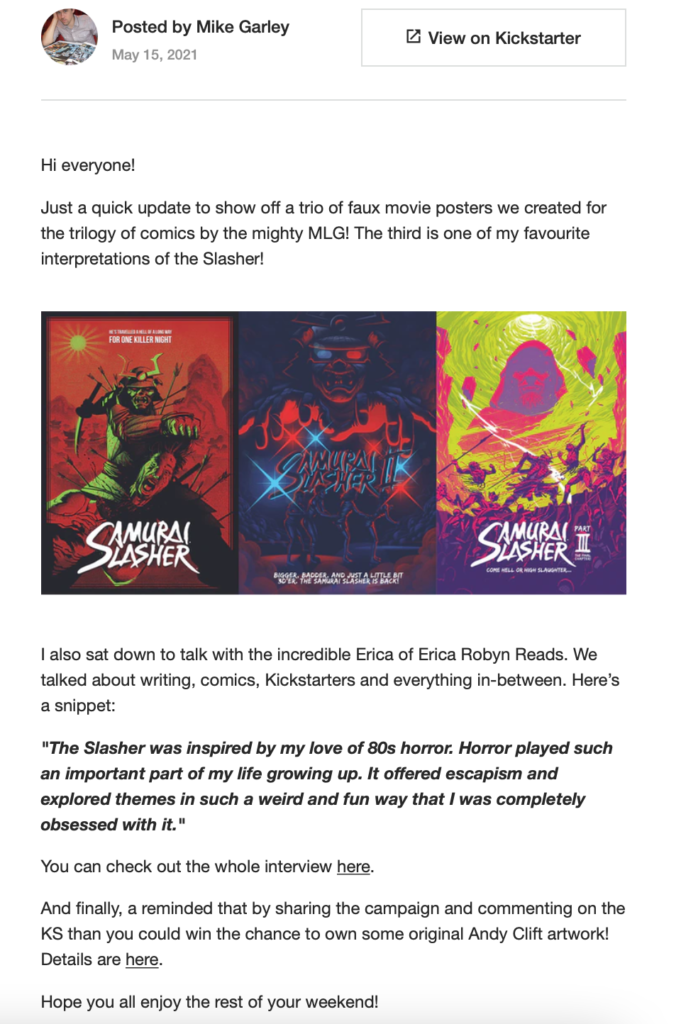 This month, I also received a copy of Twisted Tainted Tales by Janine Pipe! This is a must read if you haven't picked it up yet!
On the interview standpoint, I got to chat with Mainer, Joshua Marsella. I was so pumped when he agreed to taking part! Click here to read the interview.
June 2021
In June I had the opportunity to host two interviews with two of my favorite authors that I now also call friends! Click their names here to check out my interviews with Aiden Merchant and Shane Hawk.
I was to excited to watch the live stream and engage with the chat for DarkBetweenPage's interview with Michael Clark!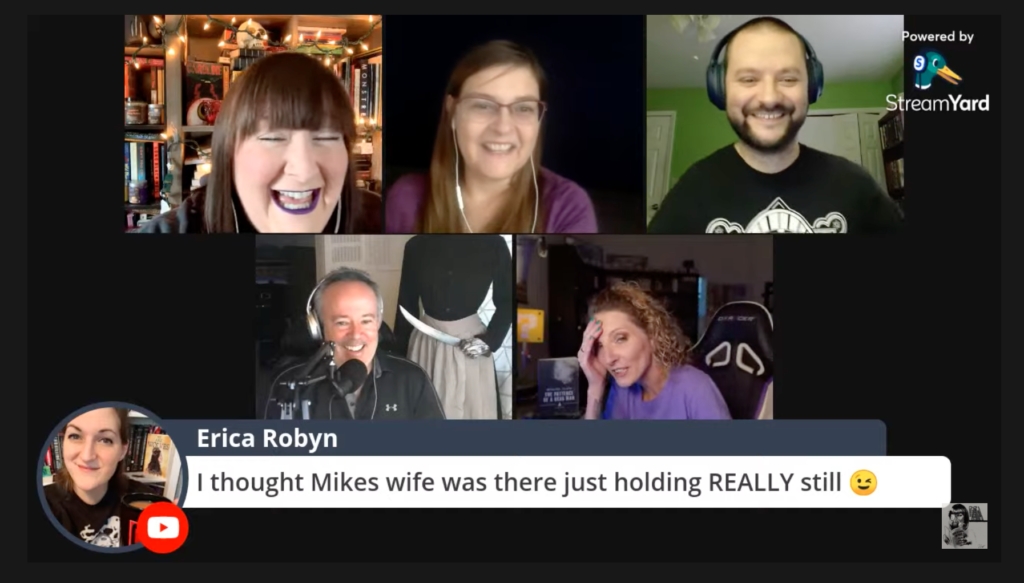 Check out the recording of the session if you missed it:
Eric LaRocca's latest release launched this month and I was so excited to give it a re-read for the first time since beta reading. Major thanks to Eric for giving me a shout out in the acknowledgements section! <3
Also in June, when Eric was on the Talking Scared podcast, the host x, gave me a little shout out and blames me for getting the Little Christ into his brain! 🙂 Check out 33:20 for that bit of the convo:
July 2021
On July first, the month kicked off with the launch of the Dead Headspace episode with V. Castro that I was able to jump on for. V is such an incredible person. Everything she says is wonderful. Her writing blends the brutal with the beautiful. I highly recommend giving this one a listen!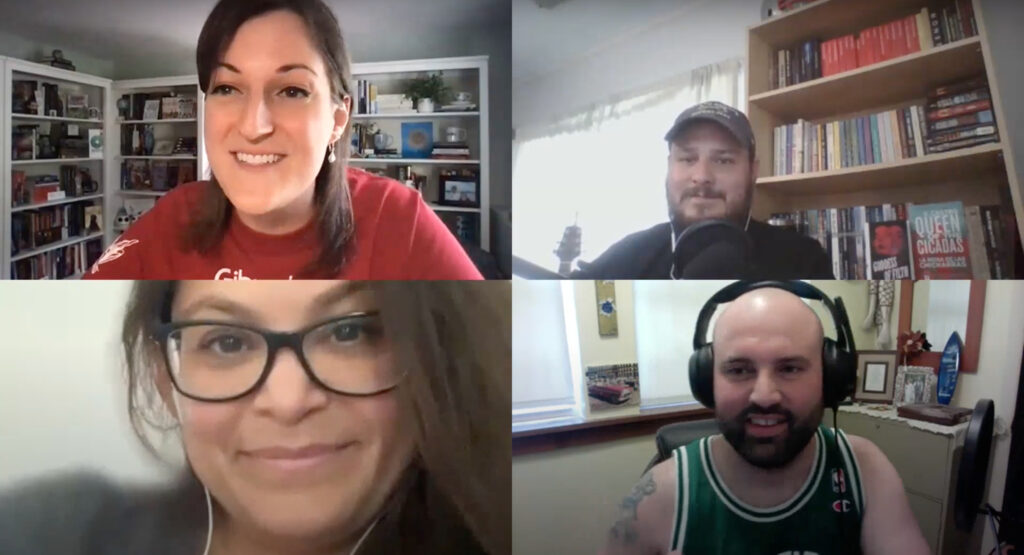 This also happened; V called me a sweetheart! I couldn't believe it. V. is so darn kind!
In July I got to read an early release copy of Brennan LaFaro's debut novel, Slattery Falls! This book is SO GOOD. Definitely go check it out if you haven't yet.
When I was reading the acknowledgements section, I gasped when I saw my name listed.
I'm so proud to call Brennan a friend!
Then in honor of Brennan's debut novel, which came out on July 20th, I hosted an interview with Brennan where we chat about his favorite book and author, if he has experience with something paranormal or unexplained, and much more! Check that out by clicking here!
My birthday month certainly didn't disappoint! I was able to snag quite a few books during the Flame Tree Press sale, and got these two beauties in the mail from some amazing people!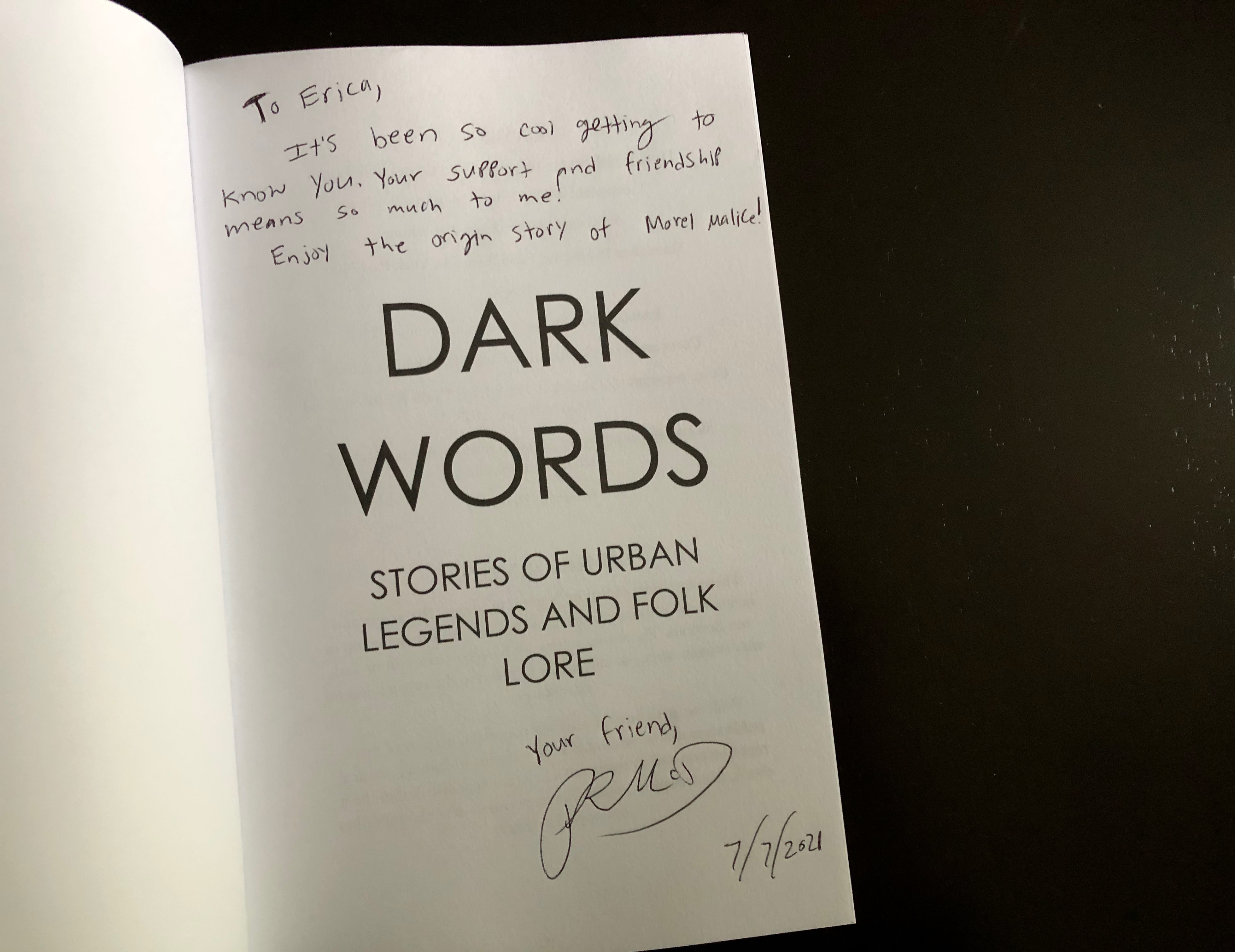 And the incredible Hunter Shea sent me a copy of We Are Always Watching with some awesome swag!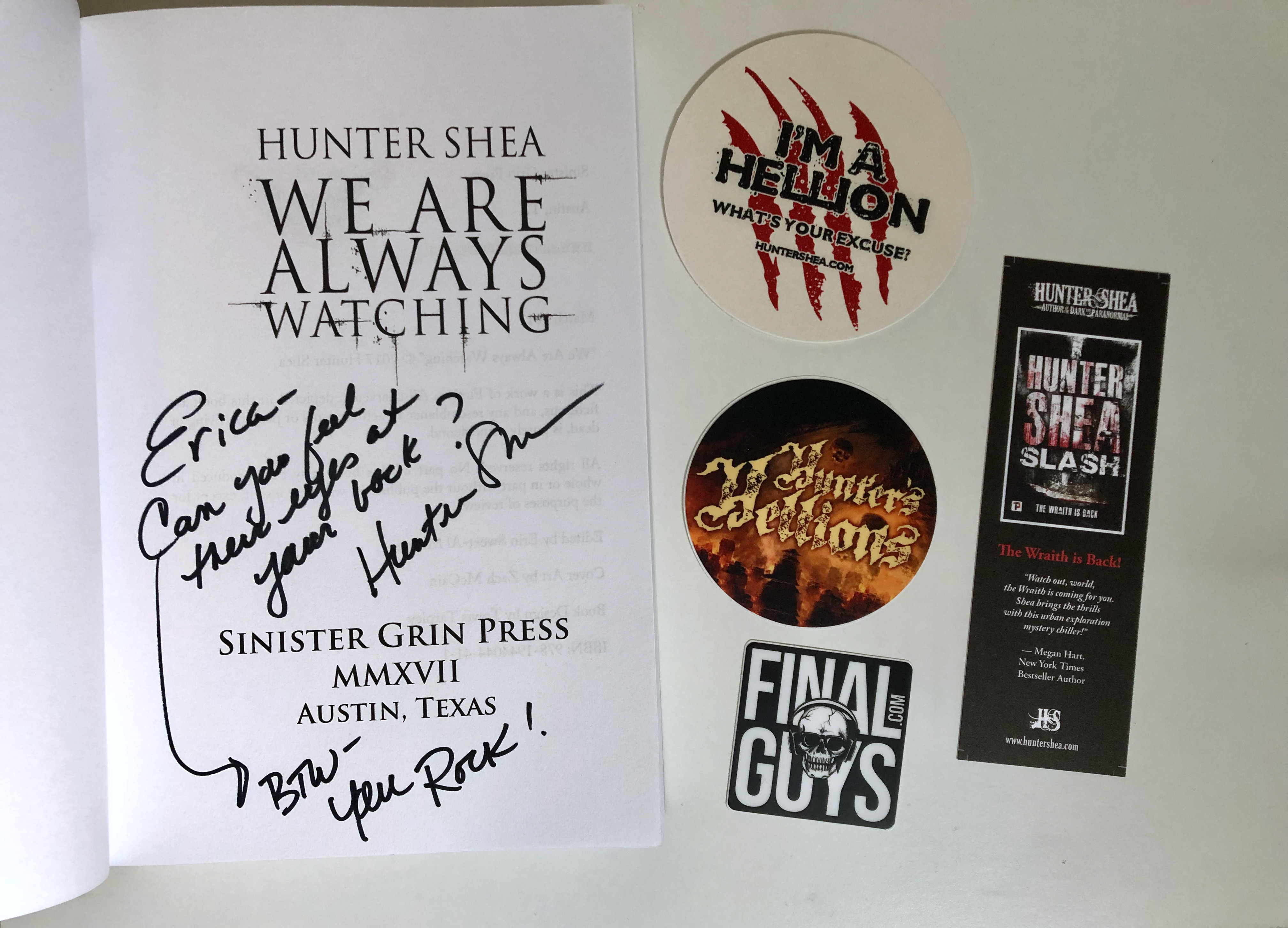 August 2021
In August I had the honor of reading an early copy of the stories that will be published in Snow Capped Publishing's Blackberry Blood in order to write out potential content warnings. I was so excited to be brought in on this project! When I saw this when I started reading, I almost passed out. It's SO crazy to see my name there in print next to two people that I look up to!
This month, I also received a signed copy of Haunt by Ryan Meyer. This collection is SO good. Definitely pick it up if you enjoy horror poetry.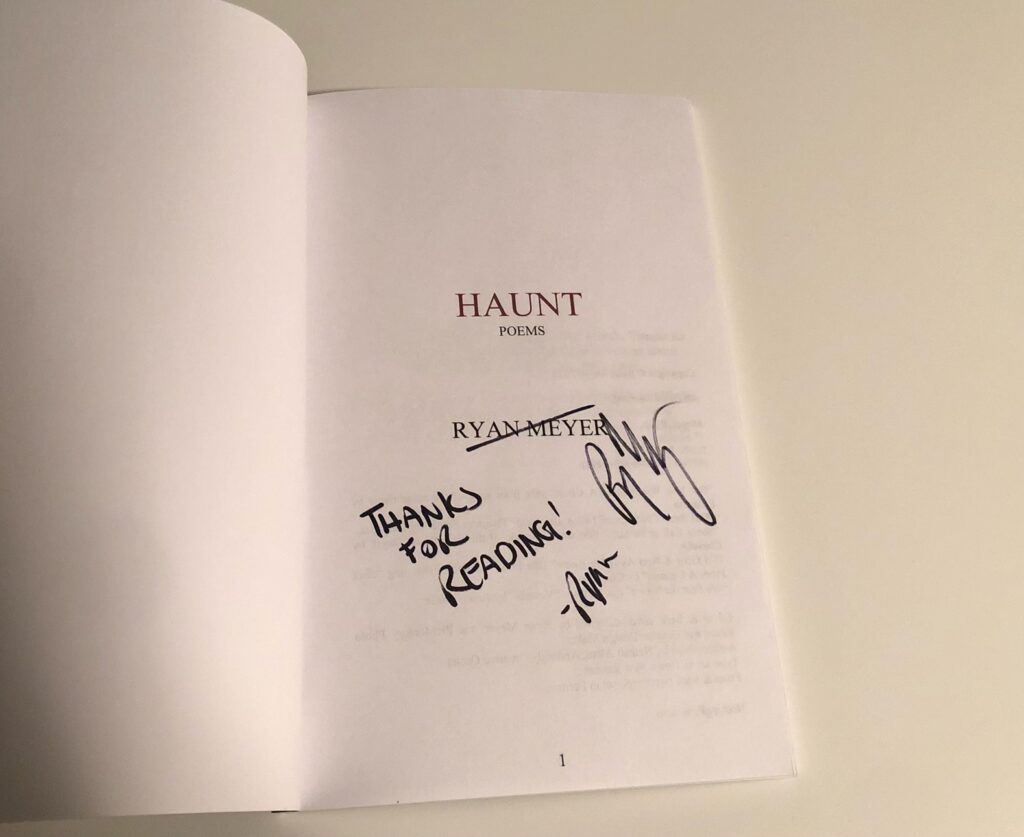 And to top the month off, I also got to host THREE wonderful interviews! Click below to check them out:
Interview with Vanessa Westermann, author of An Excuse for Murder
Interview with E. C. Hanson, author of All Things Deadly: Salem Stories
Interview with T.L. Bodine, author of River of Souls
September 2021
I got to meet the amazing Eric LaRocca virtually!! We were supposed to meet up at a book event that ended up being cancelled due to COVID, so it was so great to see him face to face! Click here to check out my recap from the recording.
This month, I received a signed copy of Brennan LaFaro's debut novel, Slattery Falls! I'm so honored to have another signed book on my shelves from someone that I can call a friend!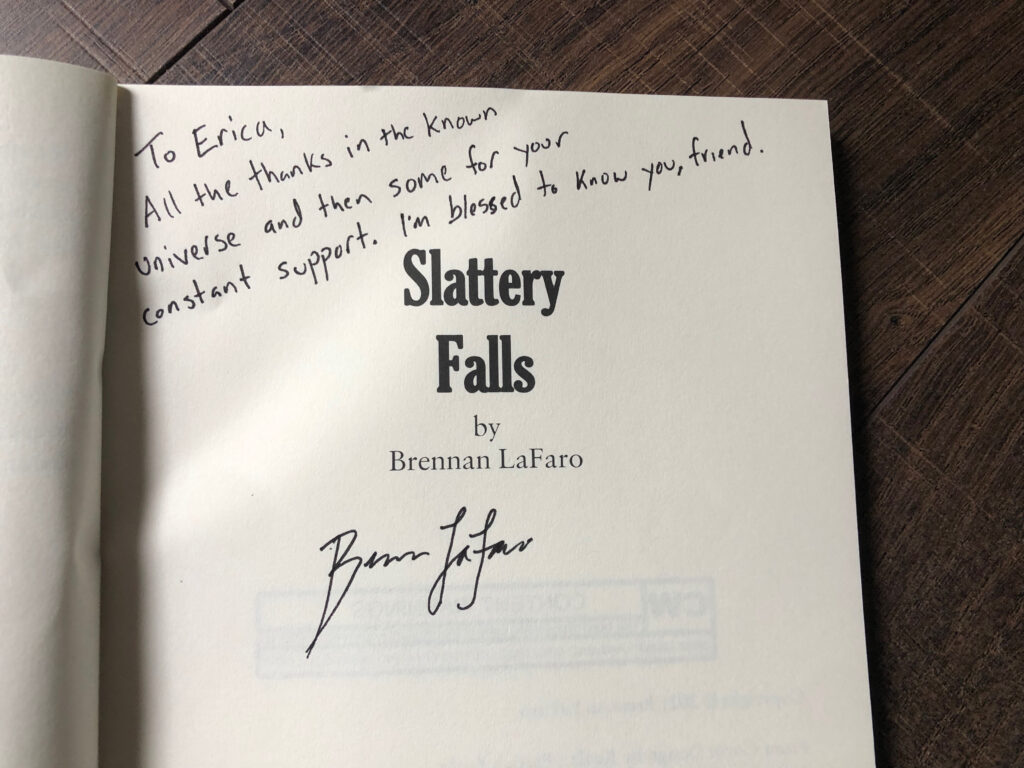 I also received a signed copy of All Things Deadly from the wonderful E.C. Hanson! I'm really looking forward to meeting Eric in person in 2022!
October 2021
To kick off Spooky month, I got to host an interview with Emma J. Gibbon, the author of Dark Blood Comes from the Feet. Click here to check that out!
In October, I got to meet Janine Pipe virtually thanks to the gents at Dead Headspace! Click here to check out my recap.
In October, I also got a few signed copies of books thanks to Matt Wildasin and Wesley Southard.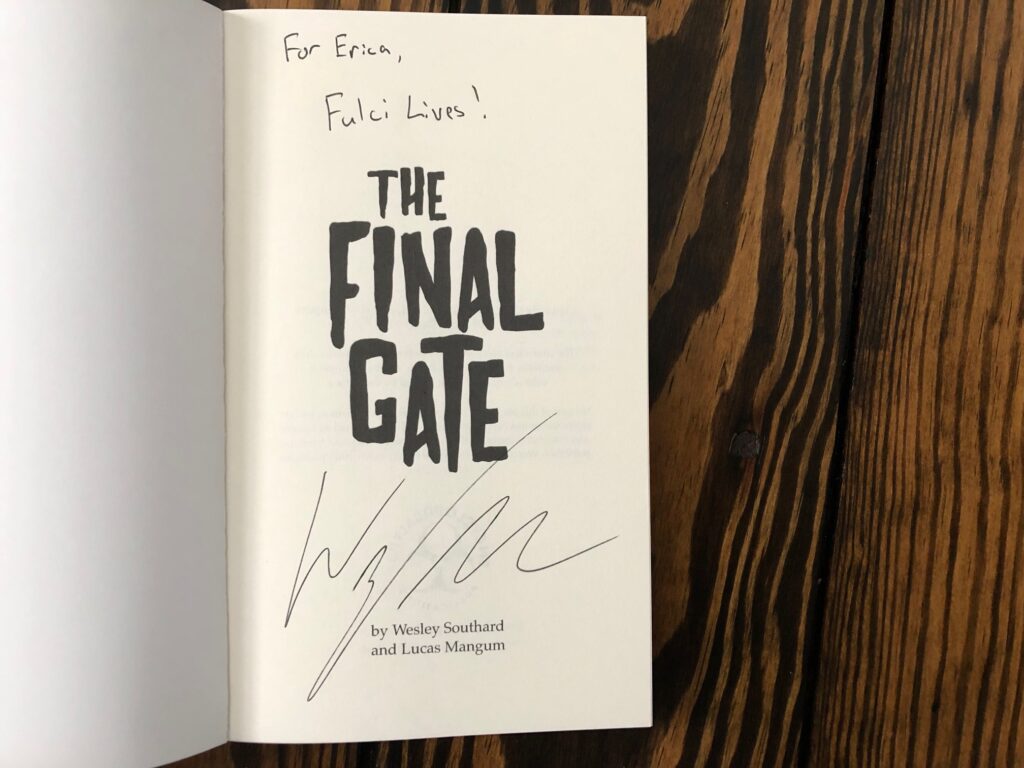 And I won a killer package from Mr. Ronald Kelly thanks to a giveaway hosted by Dead Headspace!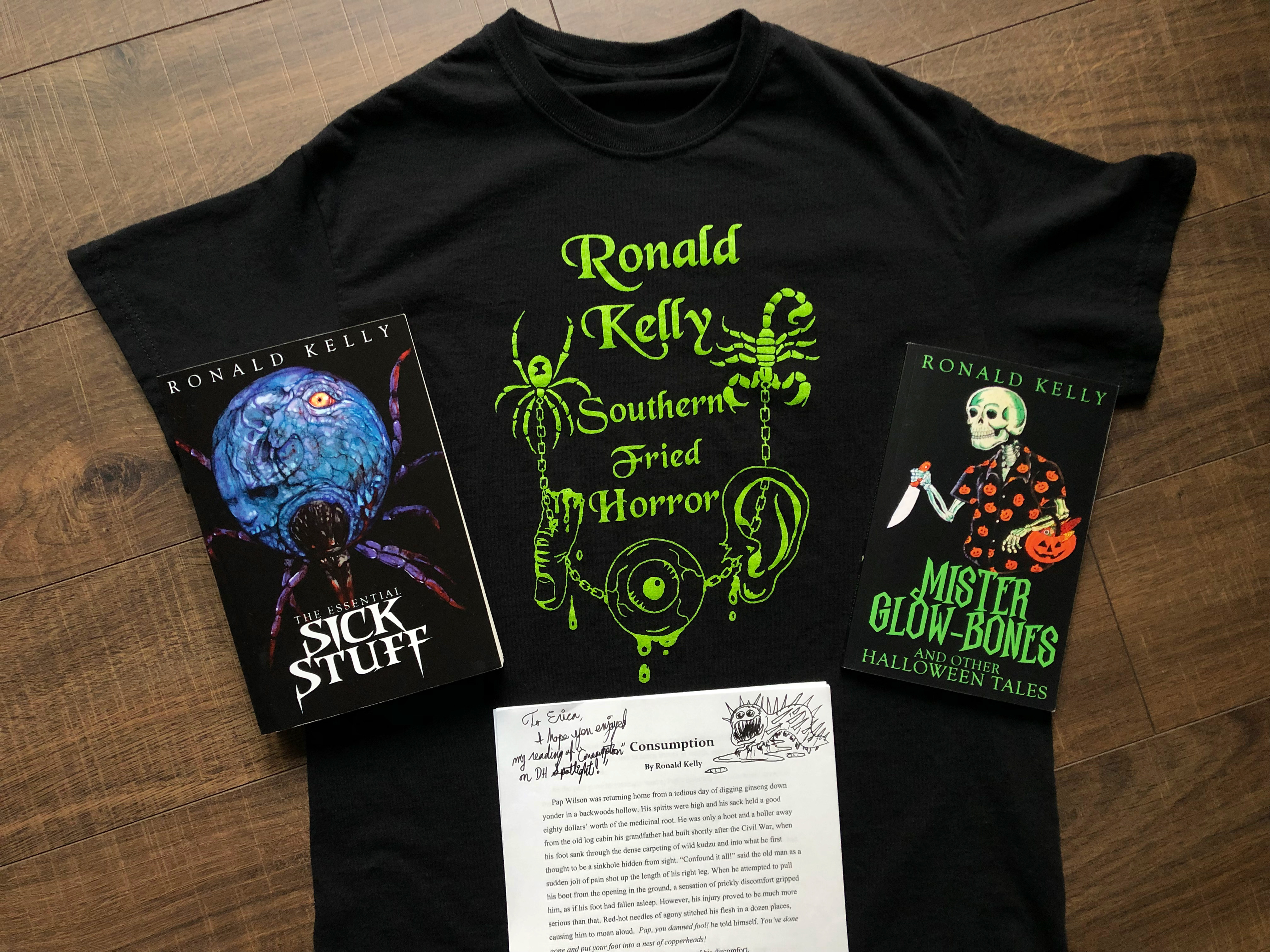 November 2021
To kick off this month, and to get me out of a reading funk, I got to beta read a novel by Brennan LaFaro. I CANNOT wait to see where this tale ends up. Keep your fingers crossed for Brennan! This one needs to come into the public eye asap! It's SO good!
I was also so pumped to see my Flame Tree Press package arrive! I won a giveaway during this years Flame Tree Live & Spooky Event! Check out the goodies by clicking here.
This month Blackberry Blood came out and I was so excited and honored to be included in the acknowledgements and in the book itself! Toward the end, Aiden and I did a little interview.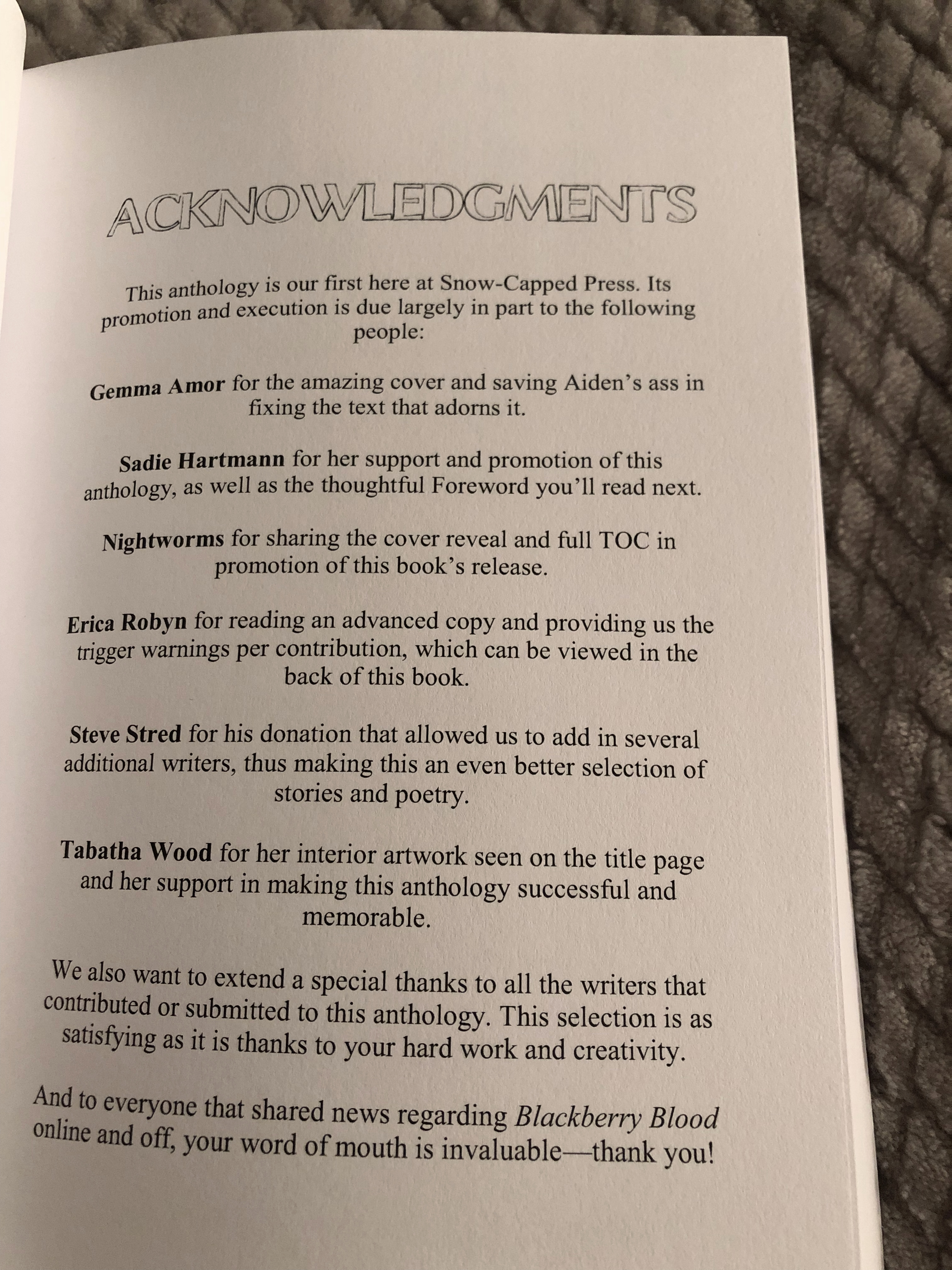 December 2021
In early December, the king of swag struck again! Check out this haul from the amazing Michael Clark!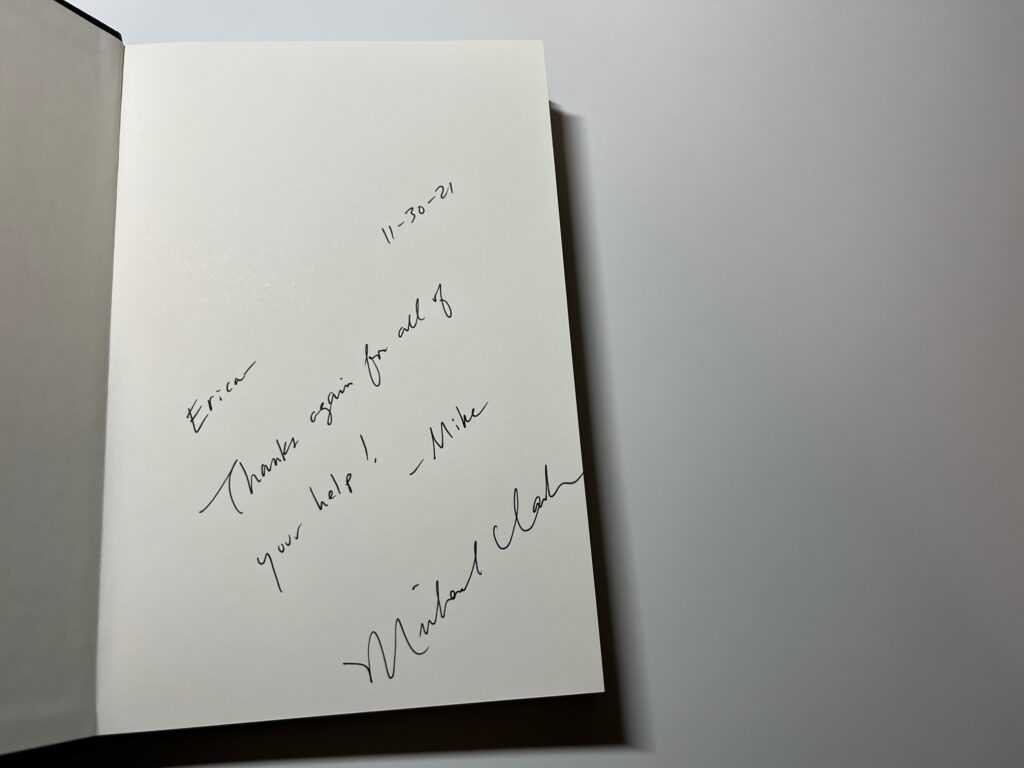 In December, I also officially joined the FanFiAddict community! My first review went live on December 11th. Click here to check it out! Here's my little bio from the site as well:
This month, my copy of Soul Catchers, as signed by the author, arrived! The little note Tony left made me so happy! What a guy!
I also snagged a copy of Ronald Kelly's Season's Creepings and it arrived with this fun doodle!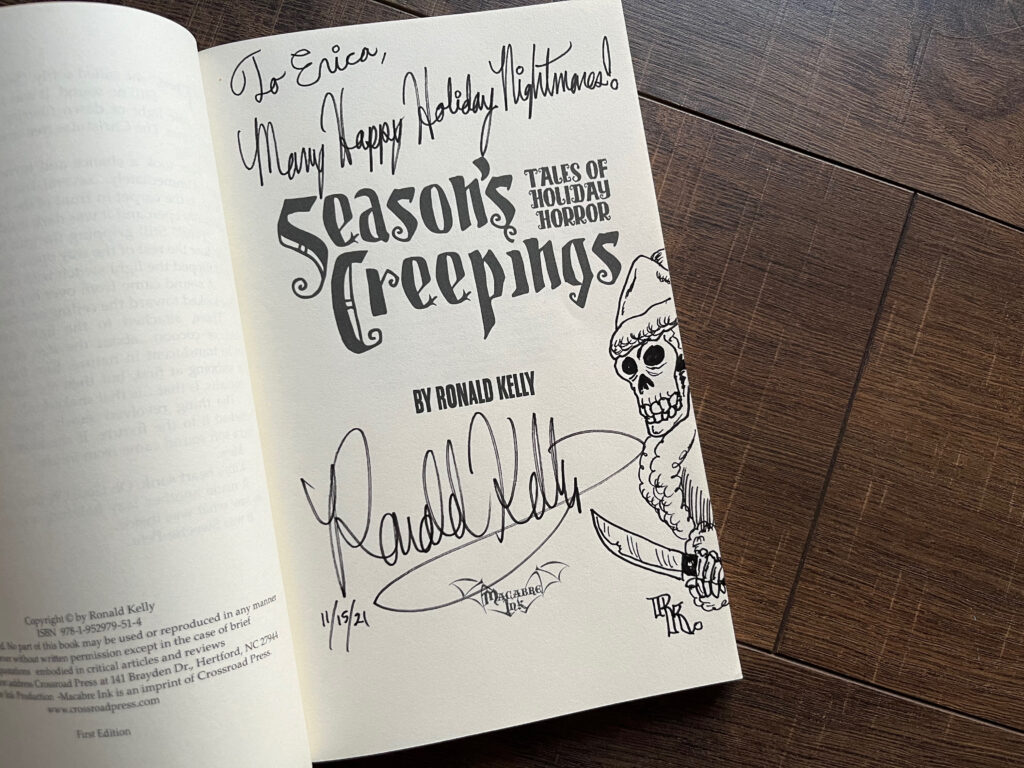 This month I also read a book that I had been sent a few months ago, but wanted to save for the holidays. I loved the notes that the author, Douglas R. Brown sent over.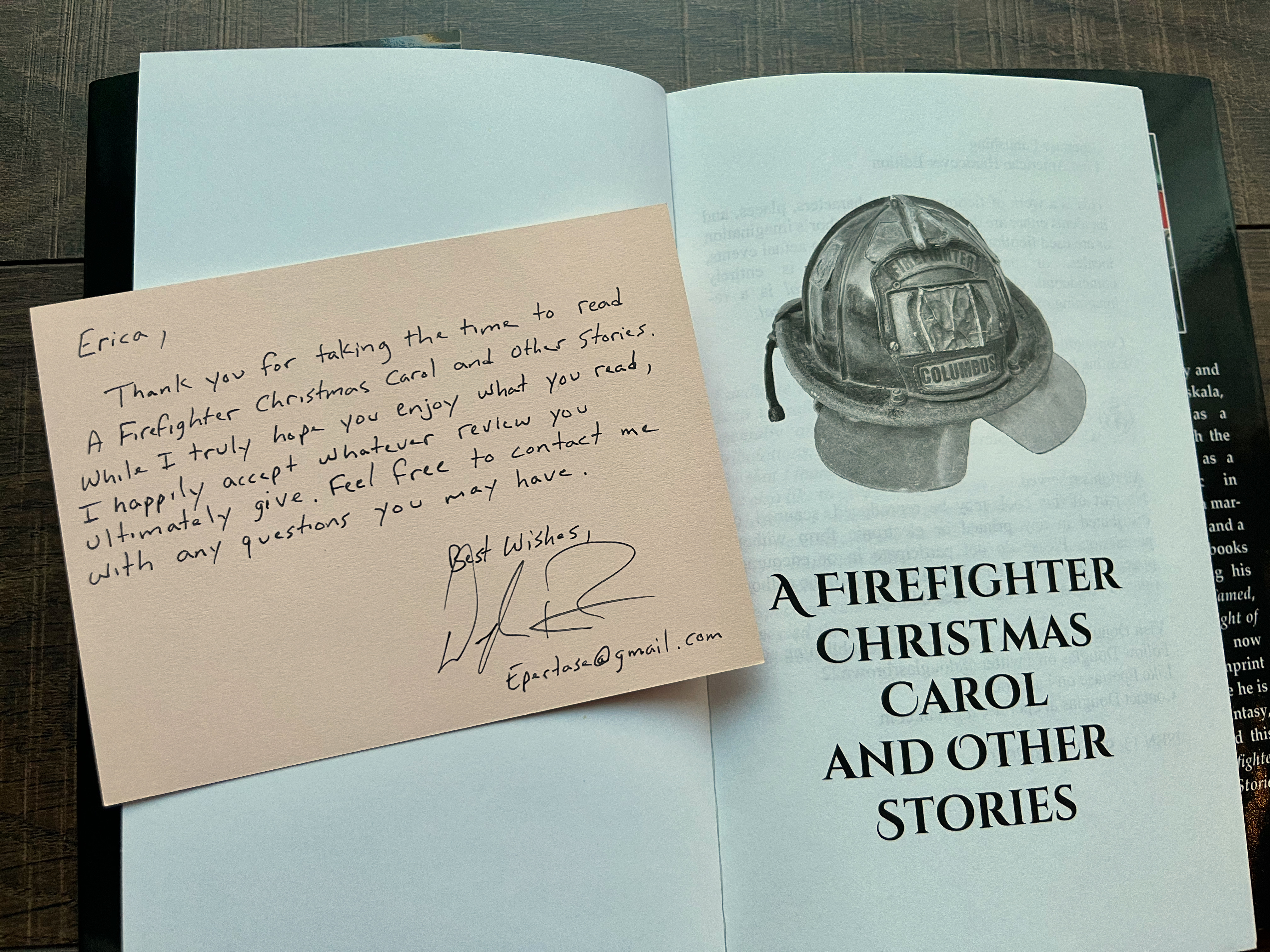 What a year! Bring on 2022!