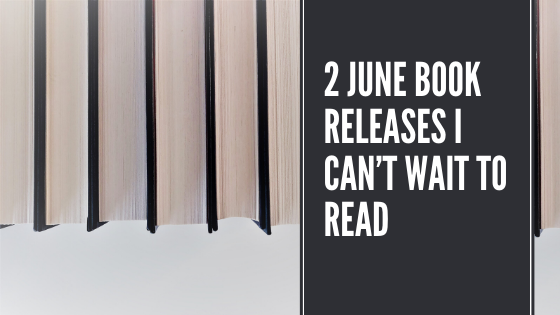 Eeee! What a month June is looking to be with new releases, even if the word is still in a shaky place with COVID-19.
I already have these two books preordered and I cannot wait until they arrive!
Note: This post no longer features Amazon affiliate links. While I greatly appreciate the support from you all in the past, now more than ever, we need to help support our independent bookstores. Please try to purchase the book(s) from your local bookstore if you are able. <3 If you need help finding a shop that will ship to you, I'd be happy to help!
Let's dive in!
June Book Release
The first June book release has been removed from this list as the author has been proven to be a sexual harasser.
---
Mexican Gothic by Silvia Moreno-Garcia
Expected publication date: June 30th, 2020
Genre: Gothic Horror
Synopsis: After receiving a frantic letter from her newly-wed cousin begging for someone to save her from a mysterious doom, Noemí Taboada heads to High Place, a distant house in the Mexican countryside. She's not sure what she will find — her cousin's husband, a handsome Englishman, is a stranger, and Noemí knows little about the region.
Noemí is also an unlikely rescuer: She's a glamorous debutante, and her chic gowns and perfect red lipstick are more suited for cocktail parties than amateur sleuthing. But she's also tough, smart, and has an indomitable will, and she is not afraid: Not of her cousin's new husband, who is both menacing and alluring; not of his father, the ancient patriarch who seems to be fascinated by Noemí; and not even of the house itself, which begins to invade Noemi's dreams with visions of blood and doom.
Her only ally in this inhospitable abode is the family's youngest son. Shy and gentle, he seems to want to help Noemí, but might also be hiding dark knowledge of his family's past. For there are many secrets behind the walls of High Place. The family's once colossal wealth and faded mining empire kept them from prying eyes, but as Noemí digs deeper she unearths stories of violence and madness.
And Noemí, mesmerized by the terrifying yet seductive world of High Place, may soon find it impossible to ever leave this enigmatic house behind.
---
Thanks for reading!
What books are you looking forward to in June?