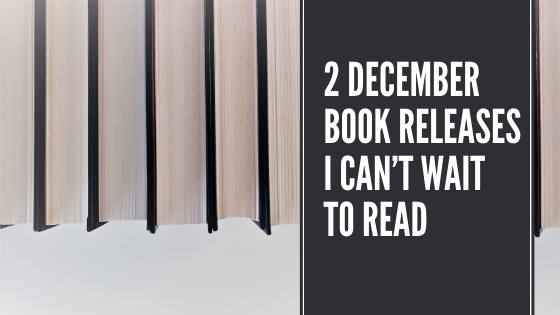 There are two books that I cannot wait to see more readers get their hands on in December. One I own and can't wait to dive into, and one had the opportunity to read already and absolutely loved!
Please note: This post contains affiliate links for Amazon as they weren't ready on bookshop.org. By using this link, I will get a small commission.
Let's dive in!
December 2021 Book Releases
WAIF by Samantha Kolesnik
Expected Publication Date: December 1st, 2021
Genre: Horror
Synopsis:
Angela has everything she thought she ever wanted—a successful husband, a lavish house, and a bottomless fortune.
But the sight of a strange man in a grocery store one night reawakens her dormant sexuality and soon Angela embarks on a dangerous descent into the world of underground pornography and back-alley plastic surgery.
As the stakes get higher, long-buried memories resurface and Angela finds herself enamored with Reena, a fetish film performer. With some help from a queer gang called The Waifs, Angela is forced to make the decision between her unhappy upper-class life and the treacherous world of underground film.
---
Blind Rage – Under the Breaking Sky Book 1
Expected Publication Date: December 10th, 2021
Genre: Apocalyptic Horror
Synopsis:
A mysterious crack in the sky. People turning into savage killers. A world disrupted by death and destruction.
A select few find themselves immune to this deadly phenomenon. Now they must fight to survive in a collapsing society.
Tommy, a maladjusted teenager still reeling from the loss of his father. With no support from his basket case mother, Tommy is facing the situation on his own.
Mark, a young man with a criminal record and a spoiled attitude. Finding himself in a fight for his life, Mark is forced to face the choices he's made.
Gina, a trauma survivor with two young sons to care for. Hardened by life, she is prepared for the worst and will do anything to ensure her boys' safety.
As the hole in the sky grows bigger, more and more people succumb to the rage. Our heroes must stand together in the fight for mankind, or die along with it.
But there seems to be no cure. No safe haven. Not even an explanation.
Only blind rage.
Filled with action and compelling characters, this brand-new post-apocalyptic series puts ordinary, flawed people in impossible situations. A survival thriller perfect for fans of Kyla Stone, Ryan Schow, T.L. Payne, Mike Kraus and Jack Hunt.
Note: Story contains violence and adult situations. Readers please be advised.
---
Thanks for reading!
What books are you looking forward to in December?