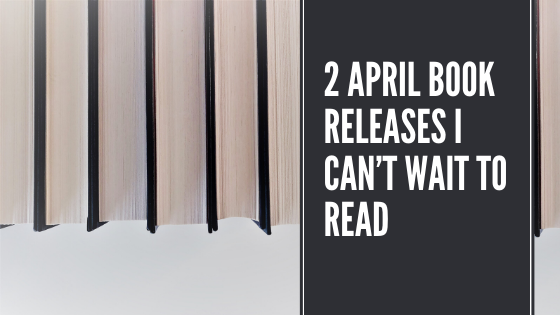 In the month of April, there two main books that I cannot wait to read and review! One I actually have an ARC of, and the other I have already heard amazing things so I will be preordering it right after publishing this post!
Note: This post no longer features Amazon affiliate links. While I greatly appreciate the support from you all in the past, now more than ever, we need to help support our independent bookstores. Please try to purchase the book(s) from your local bookstore if you are able. <3 If you need help finding a shop that will ship to you, I'd be happy to help!
Let's dive in!
April Book Releases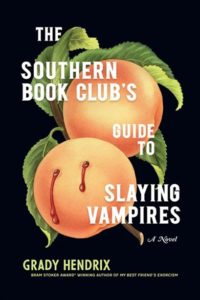 The Southern Book Club's Guide to Slaying Vampires by Grady Hendrix
Expected publication date: April 7th, 2020
Genre: Horror
Synopsis: Fried Green Tomatoes and "Steel Magnolias" meet Dracula in this Southern-flavored supernatural thriller set in the '90s about a women's book club that must protect its suburban community from a mysterious and handsome stranger who turns out to be a blood-sucking fiend.
Patricia Campbell had always planned for a big life, but after giving up her career as a nurse to marry an ambitious doctor and become a mother, Patricia's life has never felt smaller. The days are long, her kids are ungrateful, her husband is distant, and her to-do list is never really done. The one thing she has to look forward to is her book club, a group of Charleston mothers united only by their love for true-crime and suspenseful fiction. In these meetings, they're more likely to discuss the FBI's recent siege of Waco as much as the ups and downs of marriage and motherhood.
But when an artistic and sensitive stranger moves into the neighborhood, the book club's meetings turn into speculation about the newcomer. Patricia is initially attracted to him, but when some local children go missing, she starts to suspect the newcomer is involved. She begins her own investigation, assuming that he's a Jeffrey Dahmer or Ted Bundy. What she uncovers is far more terrifying, and soon she–and her book club–are the only people standing between the monster they've invited into their homes and their unsuspecting community.
---
Boy in the Box by Marc E Fitch
Expected publication date: April 23rd, 2020
Genre: Horror
Synopsis: "This is what true horror is meant to be, quiet and thoughtful, an eerie sense of something lurking just ahead in your path with no way of escape; BOY IN THE BOX by Marc E. Fitch is the haunting guilt that reminds us mistakes from the past can return at any time, and in the worst of ways." — Eric J. Guignard, award-winning author and editor, including That Which Grows Wild and A World of Horror.
Ten years ago a mysterious and tragic hunting accident deep in the Adirondack Mountains left a boy buried in a storied piece of land known as Coombs' Gulch and four friends with a terrible secret. Now, Jonathan Hollis and brothers Michael and Conner Braddick must return to the place that changed their lives forever in order to keep their secret buried. What they don't realize is that they are walking into a trap — one set decades earlier by a supernatural being who is not confined by time or place: a demon that demands a sacrifice.
---
Thanks for reading!
What books are you looking forward to in April?