I was attending the annual Taco Tour here in Manchester, NH last night with my fiancé and a group of our friends. When I laid eyes on this storefront, I gasped and shouted, "WHAT IS THAT?!" Which was immediately followed with a, "Let's go. Hey guys, we'll catch up," from Alex (such a keeper!).
A new local bookshop in my city?! Heck yes!
Visiting Bookery in Manchester, New Hampshire
First of all… that signage is perfect. It was so eye-catching! I can't wait to see it in the daylight.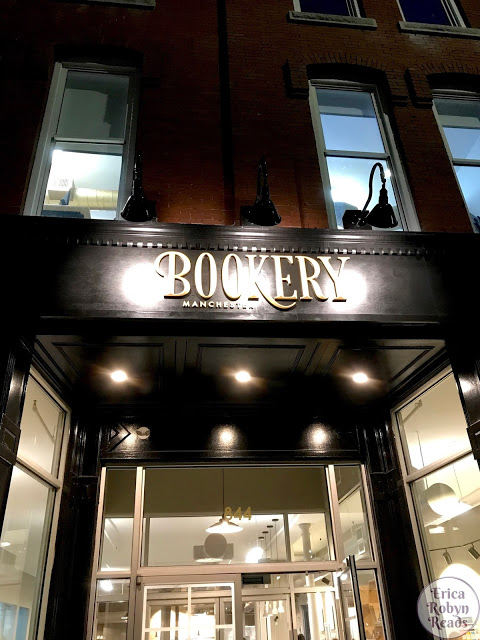 I'm a total sucker for shops that use chalkboard signage out front… and this edition was so wonderful.
When we first stepped into the shop, I'm pretty sure I said, "This is so cool" a dozen times. It was wonderfully organized with high ceilings that made it feel cozy but open at the same time.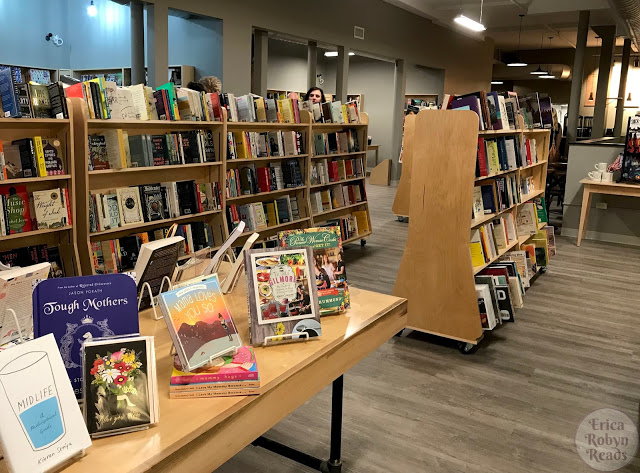 Alex and I really loved the honeycomb shelves! These may have to make an appearance in our dream home Pinterest board 🙂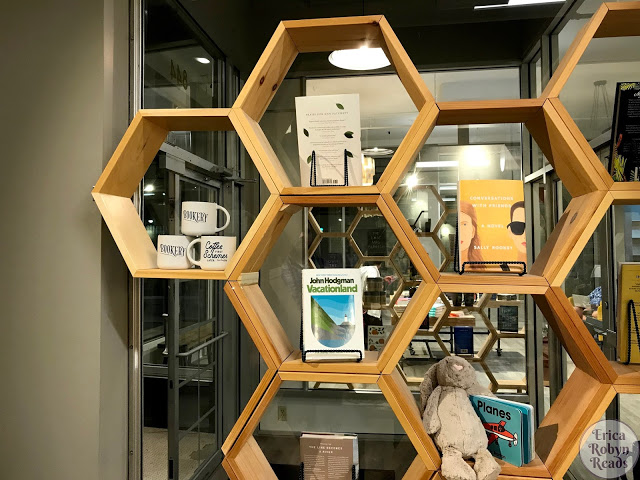 This next section made me tear up a bit… I wanted SO many things!! I joked that Alex now has a one-stop-shop for any birthday, holiday, or anniversary shopping trips for me (seriously though!).
There was also a cute little cafe area in the back, but we didn't actually make it that far in. I already had a couple things in my hands and didn't want to push it.

HOW CUTE ARE THESE?! I need one… or a couple!
How cool is this light fixture?! This was definitely the item that held our interest the longest. Both Alex and I stood under this just staring at it.
Needless to say, I loved our quick visit! The layout was great, the selection of books and bookish items was lovely, and the staff was so kind.
And of course… I just couldn't leave empty handed! I snagged the book my work book club is reading and a mug! Obviously, much to Alex's dismay. Oops! But man, you should see my mug collection! 🙂
I cannot wait to go back!
Thanks for reading!
Do you have a favorite local bookshop? I'd love to hear about it in the comments below!