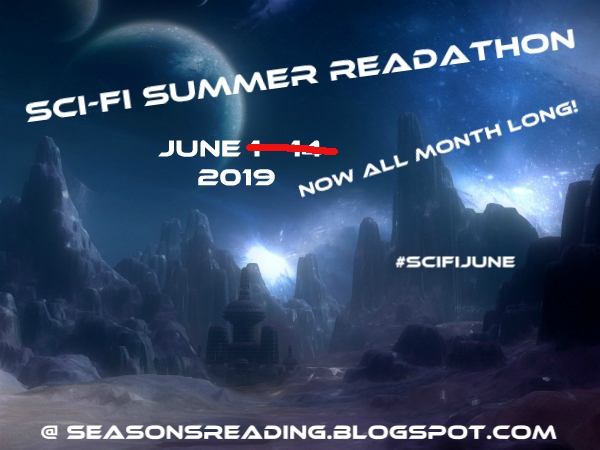 The Sci-Fi Summer Readathon is another event that is hosted by Michelle of Seasons of Reading. When I first heard about this event, I couldn't wait to dive in as I had a number of sci-fi novels in my unread stacks.
Unfortunately, I struggled with this one. I was really happy when the event was extended!
Let's dive in to my recap.
My Sci-Fi Summer Readathon Wrap-Up
For the month of June, I was hoping to read the following:
Armada by Ernest Cline
The Long Way To A Small Angry Planet by Becky Chambers
Annihilation by Jeff Vandermeer
Authority by Jeff Vandermeer
Acceptance by Jeff Vandermeer
Then if there was time after that, I had a few graphic novels that I wanted dive into.
For what I ended up reading though? That was a bit of a different story. I was DETERMINED to finish The Southern Reach Trilogy… and that caused a bit of a slump because I wasn't loving it.
What I completed:
Overall, not too shabby! Though I do wish I had started out with Armada or LWTASAP, perhaps then I wouldn't have gotten stuck in a slump.
Thanks for reading!
Have you read any of the books I was able to get to this month? If so, what did you think about them?