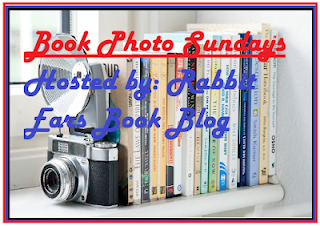 Book Photo Sundays is hosted by Ronyell of Rabbit Ears Book Blog. The purpose is simply to give readers the chance to showcase photos of your books, bookshelves, and other bookish things and share with a like-minded crowd. The hashtag for the overall event is #bookphotosundays.
On this week's edition of Book Photo Sundays, I'm showing off my January TBR.
This month is going to be quite a busy one! Even so, I am hoping to kick the year off right and dive into five books.
The following five books are what I am hoping to read (in no specific order):
On Writing by Stephen King
In This Ground by Beth Castrodale
An Unwanted Guest by Shari Lapena
No Exit by Taylor Adams
Stranger Things: Worlds Turned Upside Down- this one I have already read! Stay tuned for my review 🙂 
Thanks for reading!
What are you hoping to read this month?