I can't believe that it's already late May and that the next Little Ghosts Bookstore subscription box has arrived already!
Let's dive in!
Note: There will be spoilers below.
My Thoughts on the Little Ghosts Unboxing – May 2023
Per usual, here's this month's little ghost!
The Books:
In May's package, there were two books, plus one I added on!
The books included in the monthly subscription were Our Own Unique Affliction by Scott J. Moses and The Wind Began to Howl by Laird Barron, both of which were signed. The book I added on was This Delicious Death by Kayla Cottingham.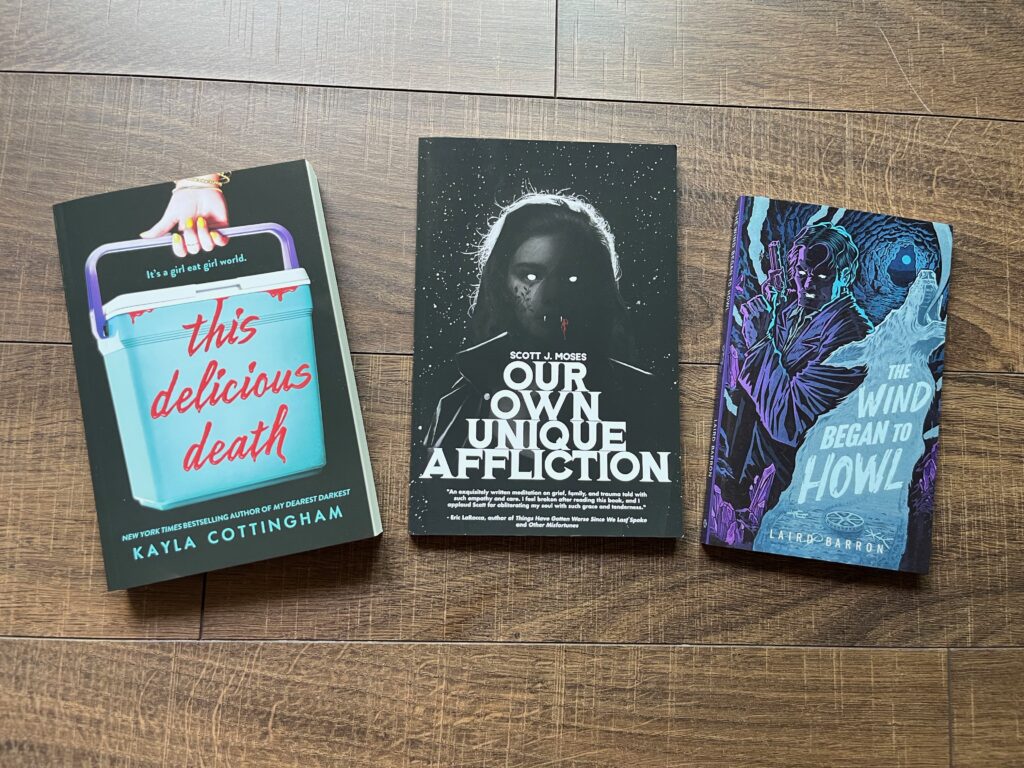 The Goodies:
This month there were two lovely bookmarks, a "music gives me wings" sticker, and a whole slew of little ghost stickers! I'm obsessed with the little one flipping everyone off.
The Whole Package:
Another killer package all around!
Thanks for reading!