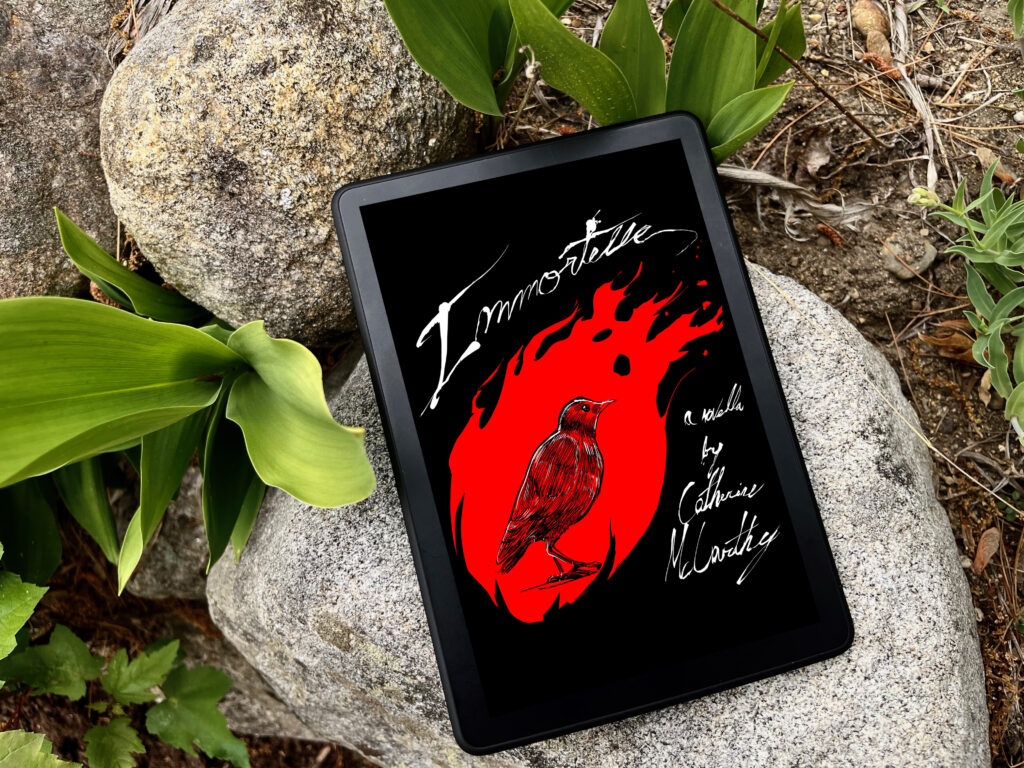 Immortelle by Catherine McCarthy is a grief-soaked tale of mystery where readers quietly sit with the main character as she slowly works her way toward the answer she seeks while also losing herself in her work and her magic.
Content Warning:
Child Death
Let's dive in!
My Thoughts on Immortelle by Catherine McCarthy –
Living in a small ocean-side community, a mother and daughter have begun to drift apart. The mother tries to gently talk to her daughter to see if she will tell her what is going on. Meanwhile, the daughter has begun asking some big questions that only result in her drifting even further away from her mother.
But is the daughter just getting angsty as she approaches her teenage years, or is there someone in the community who is negatively influencing her?
When tragedy strikes and the daughter is found dead, the mother is forced to look for answers while everyone else believes the death was an accident or self-inflicted. However, her mother's instinct has zeroed in on the new pastor.
This slow-burning tale is such a wonderful mix of tension, grief, darkness, and the beauty of memorializing the lost.
The feature of creating the immortelle's was really interesting. While being created for a sad reason, the care and time the mother put into these were so wonderful to see. I also loved seeing the signs that the mother kept pointing out throughout the story. These two elements kept shining a light on the otherwise very dark tale.
And my, how dark it was… I won't dive in here as you'll need to experience these elements for yourself! Just know that the author has such a perfect blend here.
My Favorite Passages from Immortelle –
It is late February and the banks bordering the hedgerows are sugar-frosted with snowdrops, Rowena's favorite flower.
Every single day, before I open my eyes, the shock of her death hits like a wave, and again and again I am swept away with the tide.
Rescuers, thigh deep in foaming waves, try their best to gain progress, but the ocean is enjoying the thrill of the chase and is unwilling to relinquish its contraband.
The crab, which scurries sideways, proving one's life does not always follow a straight path.
My mind is as turbulent as a storm. It cannot decide in which direction to gust, nor which towns to destroy.
My Final Thoughts on Immortelle –
I will never be able to get enough of quiet horror tales like this! I love how atmospheric this one felt from the start. That feeling sank deep into my bones, leaving me feeling like I was right there, still feeling the chill of the salty breeze and a set of eyes watching me long after I had closed the book.
If you're a fan of woe-filled murder mystery tales with a heavy helping of ghosts, then this is a story for you!
---
Purchase your copy of Immortelle
Thanks for reading!