All Summer Long by Hope Larson is a heartwarming and very relatable graphic novel about a thirteen year old girl who finds her true self over the course of just one summer.
My Thoughts on All Summer Long by Hope Larson
This was the perfect read for a warm summer day!
I loved how realistic this story was! While I'm far outside of the target demographic here, I really connected with the main character, Bina. A lot of what she went through reminded me of things that I dealt with at her age.
The other characters in the story were interesting, even if they weren't the nicest to Bina. There were quite a few times where I wanted to shout, "Be nice to Bina! Being thirteen is hard!"
There was a fun level of humor in the novel as well that made me chuckle from time to time. This was one of my favorites: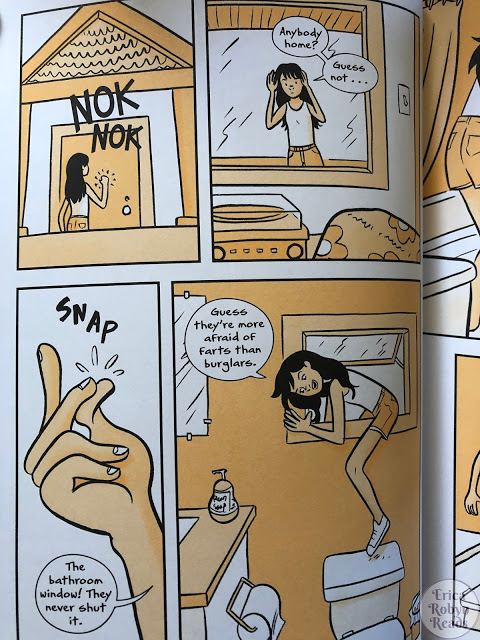 This is totally the mom I want to be: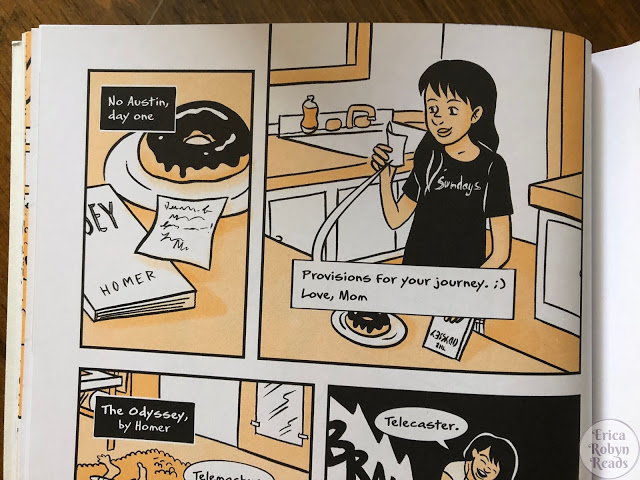 The overall storyline was wonderful! I really enjoyed the musical element and I loved watching Bina grow as a character. I would definitely like to see another edition or two so we could see her again in eighth grade and high school!
My Favorite Passages from All Summer Long
Lots of people spend forever looking for something they care about. Sometimes they never find it. But you already have, and you're doin' it, and you're gonna be great.
My Final Thoughts On All Summer Long
I really enjoyed this! I would definitely recommend it simply based on how realistic and humorous it is! This is definitely one I would highly recommend to middle grade graphic novel fans, and especially to eleven, twelve, and thirteen year olds!
---
Snag a copy through Bookshop to help support local indie bookshops:
Thanks for reading!
What is your favorite graphic novel set in the summer?