Set on Jennings Drive in Concord, New Hampshire, is a bright red little free library with some wonderful paintings!
Let's dive in!
Little Free Library Visit – Jennings Drive, Concord, New Hampshire
This Little Free Library was nestled on a lovely street. What a treat it was to visit in the Fall with all of the leaves falling from the trees! The yellow leaves really made the red paint of the LFL pop and it paired so wonderfully with the brick of the building.
I loved the quote painted on the front that read, "Today a reader, tomorrow a leader." – Margaret Fuller. And check out that creature painted on the LFL's post.
On the side, there were some lovely paintings as well!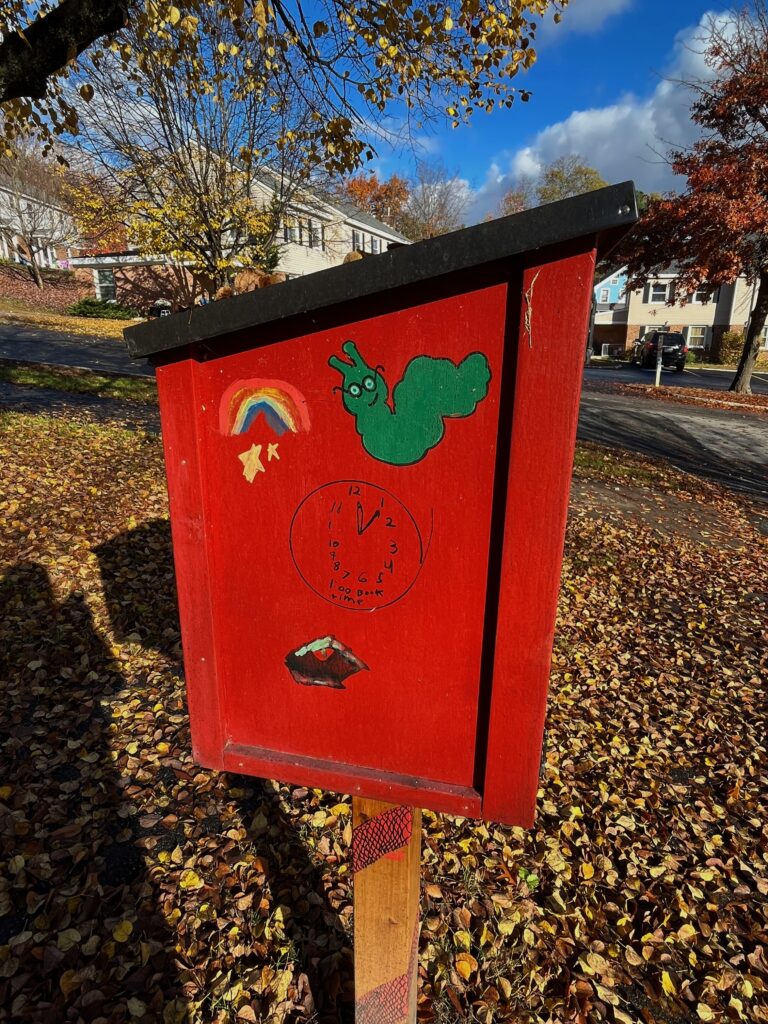 Inside the LFL, there were loads of books, split into two levels that had plenty of room for new additions!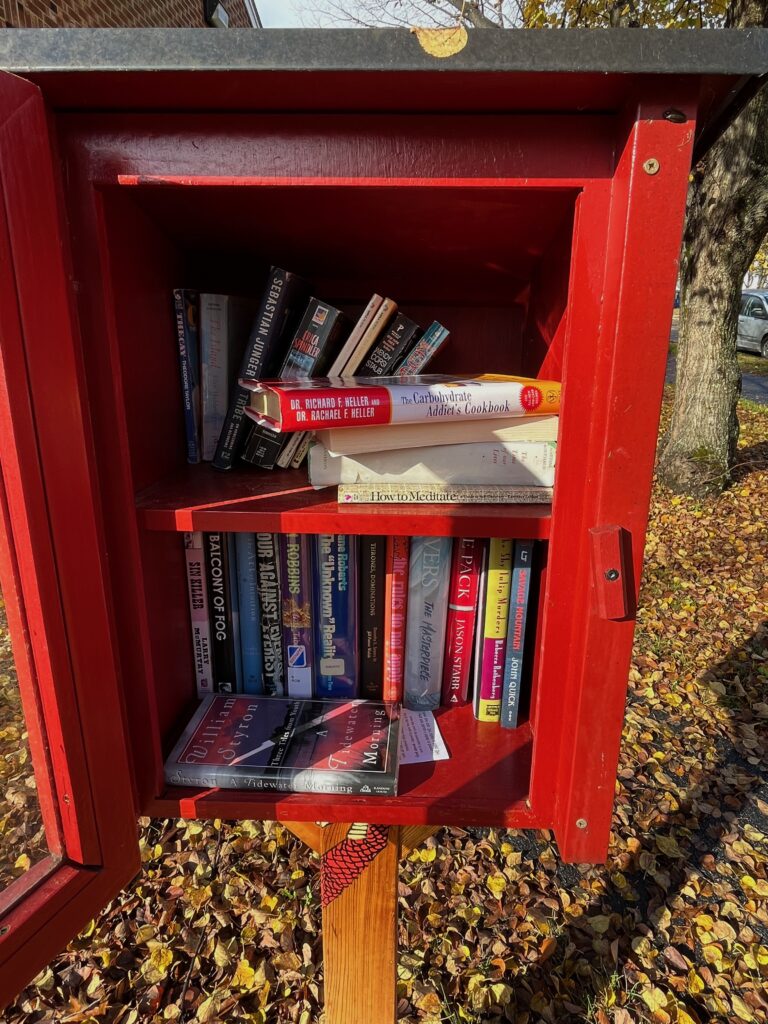 At this stop, I left a copy of Savage Mountain by John Quick from Grindhouse Press!
---
Thanks for reading!
If you happened to snag the copy of Savage Mountain at this LFL, I'd especially love to hear from you!