This beautiful LFL on Cambridge Road in Bedford, New Hampshire is a must-visit if you're in the area!
Let's dive in!
Little Free Library Visit – Cambridge Road, Bedford, NH
How cute is this LFL?! It's a great size, the blue paint is lovely, the string lights around it is a wonderful touch! There are also beautiful flowers and plants in the planter and the Free Little Library flag!
I popped by this one when it was overcast, and as soon as I opened the door, the sky opened up and it started raining. Because of this, I had to rush! I loved seeing the variety here. There were books for kids, fun romances, and thrillers. Posting these photos, I'm SO BUMMED that I'm just seeing the guest book notebook… so I definitely need to visit again when it's not raining!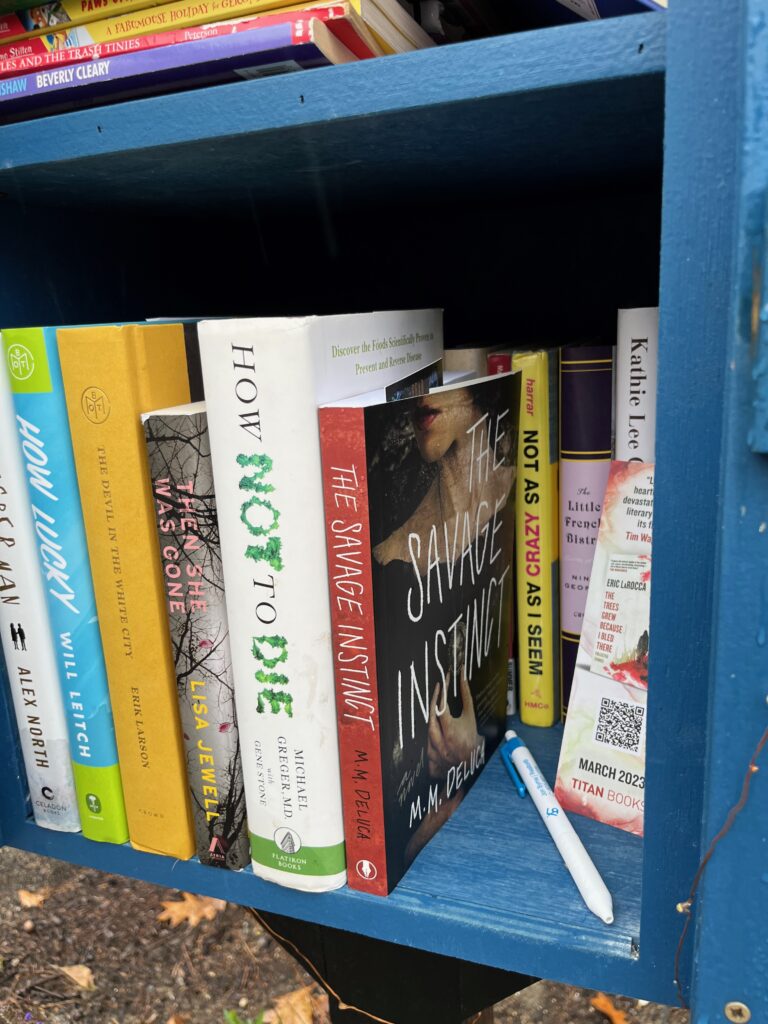 I managed to sneak a copy of The Savage Instinct by M.M. Deluca in there to be friends with the other thrillers before the rain got it wet. I also left a bookmark from Eric LaRocca.
On the side of the LFL, there were super cute book stickers that followed the blue theme!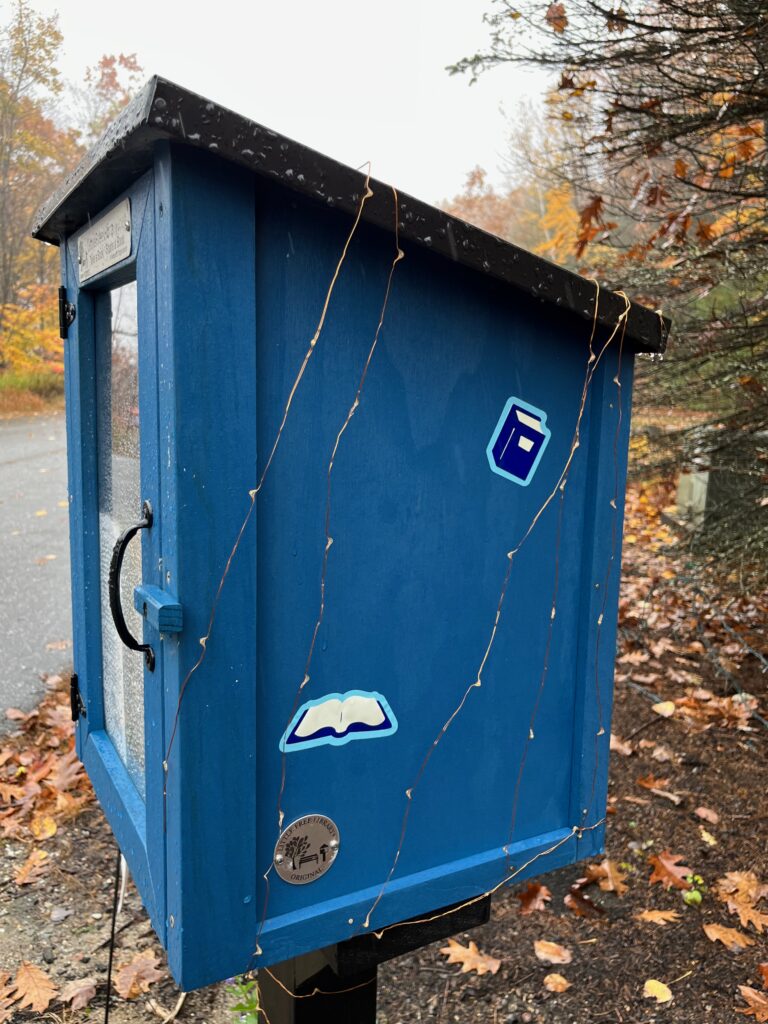 Another lovely touch was the painted rocks! How cute are all of these?! The I <3 Books and the sunflower were my two favorites!
I loved this LFL so much! Another one where I would love to meet the owners! I think I would get along with them very well!
---
Thanks for reading!
If you happened to snag the copy of The Savage Instinct at this LFL, I'd especially love to hear from you!