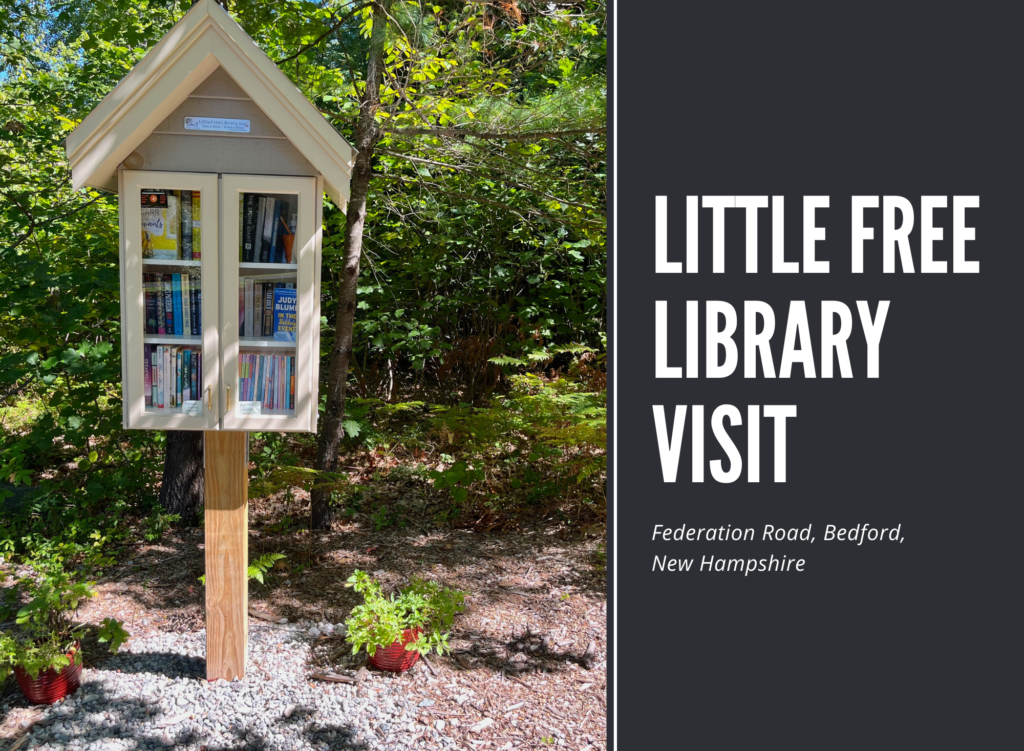 How many times am I going to say I have a new favorite little free library? We'll see as I continue this journey to visit as many as I can! But here we are, this LFL on Federation Road in Bedford, New Hampshire is another of my new favorites!
Let's dive in!
Little Free Library Visit – Federation Road, Bedford, New Hampshire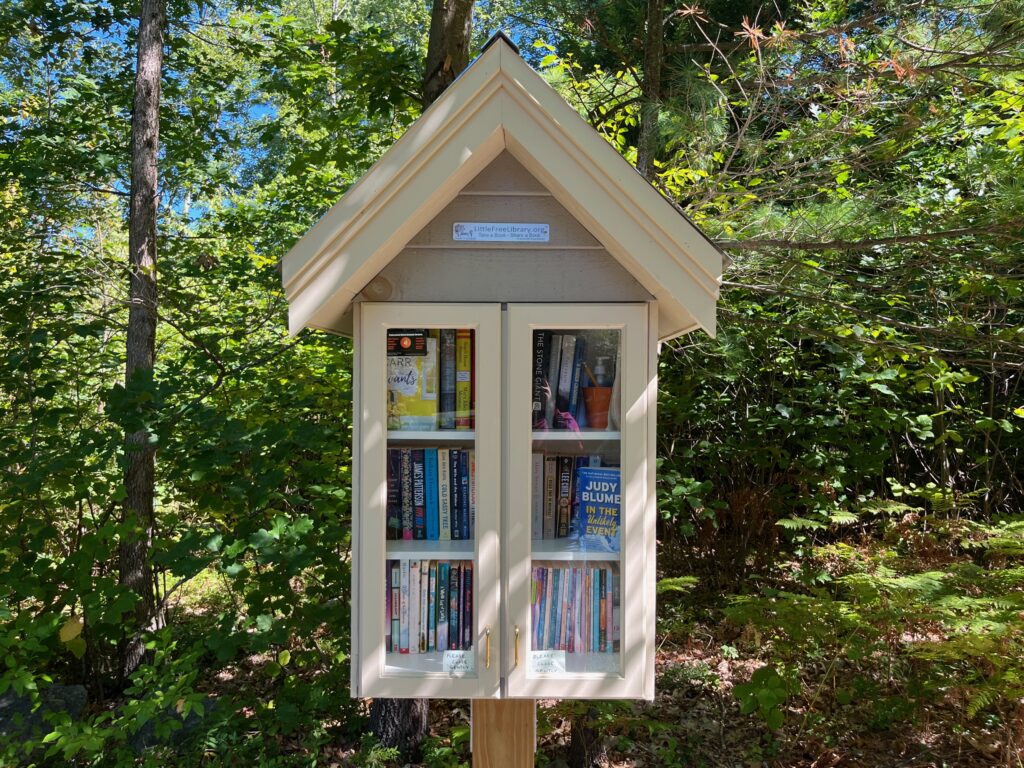 This lovely little free library was located in a beautiful neighborhood. It was set right off the side of the road, with a little patch of gravel and some potted plants. The craftsmanship of this one was awesome. There was so much space and the doors opened so smoothly. It also had hinges that would keep the doors open!
Each shelf had the perfect amount of space! While this one was packed with books, there was room for more to create a second row if needed.
At the top of the LFL, there was a guest book and a cup with hand sanitizer and bookmarks. I left a note about what I left and saying how beautiful I thought this LFL was.
There was an awesome variety here; many adult fiction, but also loads of YA and middle grade readers.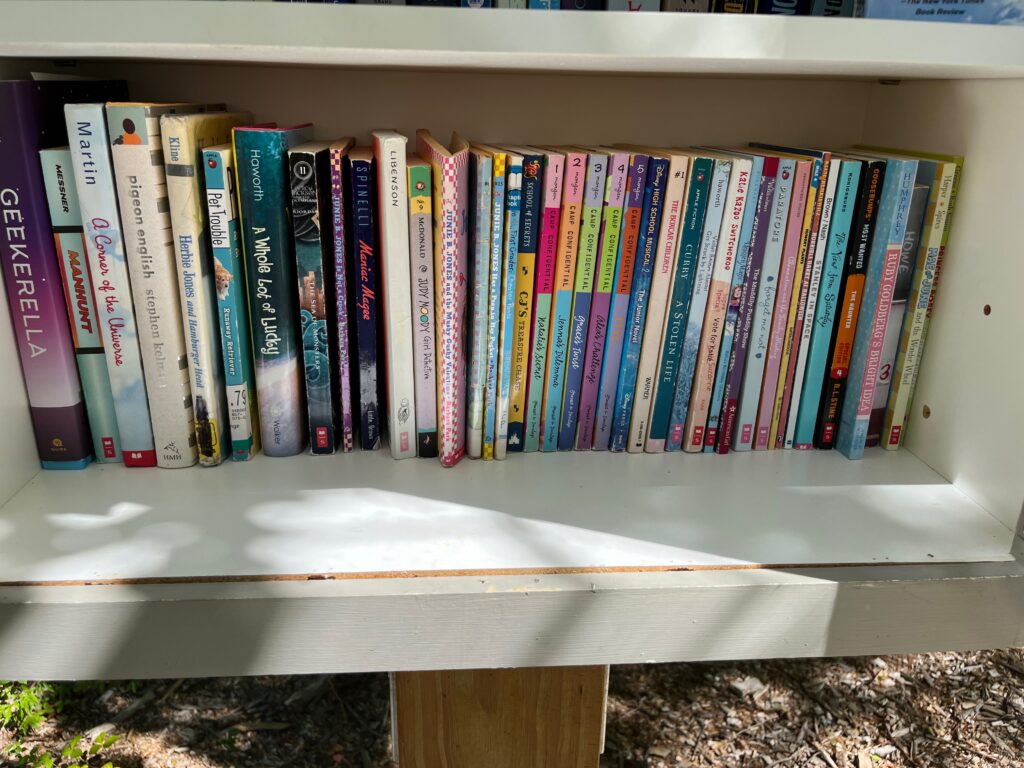 I didn't take anything from this stop, but I did leave my duplicate copy of Bel Canto by Ann Patchett as well as a slew of bookmarks from horror authors, many of which were signed!
Thanks for reading!