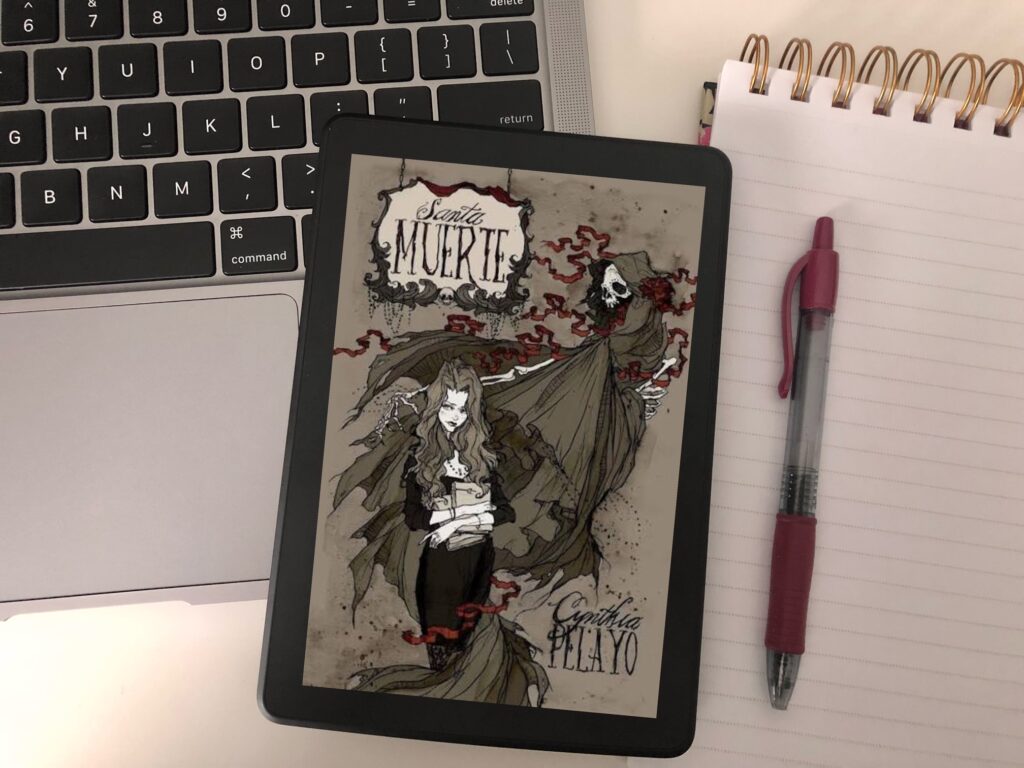 Santa Muerte by Cynthia Pelayo is a gritty young adult mystery about how far people will go for what they believe in, even when death and violence is all around them, and both their nightmares and waking hours are haunted by spirits.
Let's dive in!
My Thoughts on Santa Muerte by Cynthia Pelayo
When Ariana Molina, referred to as Ari, finds out that her father is being held at a hospital after a car crash that left one person dead, she is immediately curious as to why he was in Chicago in the first place. She knows his job is very dangerous as he has been investigating the Mexican drug cartel for years, resulting in a broken marriage and having Ari sent off to the US to live under a fake name in order to protect her.
After following the latest news, both the stories reported by the media and the incidents that were swept under the rug, Ari has a bad gut feeling that she knows exactly why her father is here. Over time, as Ari presses her father for answers and does research on her own, she learns more the cartels and what has been going on behind the scenes. What she hypothesizes is terrifying. But is she on the right track?
I loved that we stayed with Ari and got to see her perspective throughout this story. Her frustration in not getting answers kept me totally hooked as I, too, wanted some more information. That is, I wanted more info until we actually started to learn more… Then I wanted things to slow down and work out without any additional harm.
Boy, was I way off in wishing for that!
I had to triple check the category of YA here to make sure I didn't mis-read that. We all know how dark some YA can get, and this book certainly serves up a lot of darkness! As Ari is a young adult, don't let that make you think she's a silly teenager. This girl is so brave and strong. She isn't afraid to push aside relationships in order to keep herself safe. She isn't afraid to go toe-to-toe with some of the most powerful people. And she is determined to make the bad guys pay, no matter what.
My Favorite Passages from Santa Muerte
Her father had always has fine lines around his eyes. It was as if he was born with worry. The deep wrinkles stretched across his forehead. The prominent laugh lines from his nostrils to the edges of his mouth were themselves ironic as this is a man who had forgotten to laugh a long time ago.
Time lingered in hospitals, floating up and swirling around and every now and again reappearing when some small action would activate the knowledge that time had indeed passed.
Living live with caution was exhausting. Her father had chosen this life. She was never given a choice.
My Final Thoughts on Santa Muerte
I had a blast reading this one! We already saw how powerful Ari can be so I cannot wait to see where the story goes in book two.
This is a must read for fans of gritty and gut-punching mysteries packed with horror and sprinkled with uplifting moments of compassion.
---
Snag a copy through Bookshop to help support local indie bookshops:
Thanks for reading!