Book Photo Sundays is hosted by Ronyell of Rabbit Ears Book Blog. The purpose is simply to give readers the chance to showcase photos of your books, bookshelves, and other bookish things and share with a like-minded crowd. The hashtag for the overall event is #bookphotosundays.
On this week's edition of Book Photo Sundays, I'm showing off some books that I am hoping to read this month!
Let's dive in!
December TBR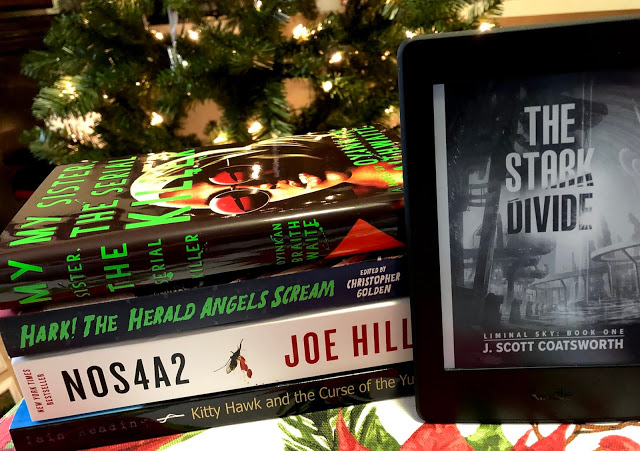 Just like when I set my November TBR for this meme, I have to admit that I am awful at following TBR plans.
However, these are the books that I am really hoping to read this month! I've already started Kitty Hawk and the Curse of the Yukon Gold and I'm enjoying it so far. I've already read NOS4A2, but I really want to reread it this month! The other three are new to me; two I purchased for myself and The Stark Divide is an honest review provided to me by the author.
I have a few additional books I'm expecting from the library, but we'll see if those come in on time or if I have time for them.
Thanks for checking out this post!
What books are you hoping to read this month?