Book Blogger Hop is a weekly meme hosted by
Ramblings of a Coffee Addicted Writer
, where you answer a question and join a "hop". The purpose is to help bloggers discover and get to know one another.
For this week's question, Cathy @ What Cathy Read Next asked:
What's your proudest blogging milestone or achievement?

My answer for this week's question came to me immediately. My proudest blogging achievement was being mentioned in an acknowledgements section.
I had been working with T.L. Branson for a few months, reading and reviewing his short stories. When his full length novel, Soul Render, came out, I was totally shocked to see this:
This was the first time I was ever mentioned in an acknowledgement section! I am still so blown away by this. <3
Shortly after this, I was beginning a book in a series that I have been loving, and I saw: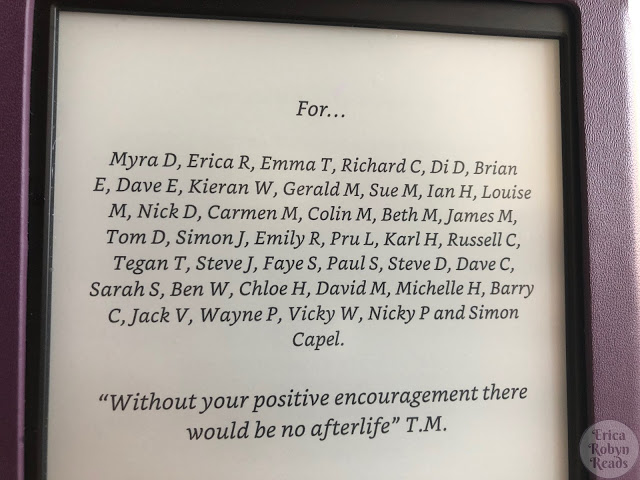 How amazing?!?!
Thanks for reading!
What was your biggest blogging achievement? I'd love to hear about it in the comments section below!
SaveSave
SaveSave