It's almost my birthday month! I'm looking forward to spending as much time as possible out on our back porch reading this month. And what a killer month for new releases it will be!
Note: This post features Bookshop.org affiliate links. Using these links to purchase helps support local indie bookshops.
Let's dive in!
July 2022 Book Releases
You're Mine by Somer Canon
Expected Publication Date: July 1st, 2022
Publisher: French Press
Genre: Horror
Synopsis:
Insecure misfit Ioni Davis never thinks she'll find love in her sleepy West Virginia hometown. Then the tall, fascinating stranger Raber Belliveau transfers to her school.
Their attraction is instant and red-hot. And a shared fascination with witchcraft bonds the young lovers even closer.
But while Ioni is responsibly studying her newfound religion of Wicca, Raber has chosen an altogether…different path.
Soon, Raber's behavior becomes manipulative. Even abusive. And their love story for the ages is turning into a macabre farce. All Ioni wants to do is get out.
But Raber has discovered a dreadful way to control their relationship. A ritual which hasn't been attempted in over a century. A spell to unleash a bloodthirsty terror which can never be satisfied.
Ioni finds herself trapped in a struggle for her life and even her free will against a once-trusted lover who has assured her…
YOU'RE MINE.
---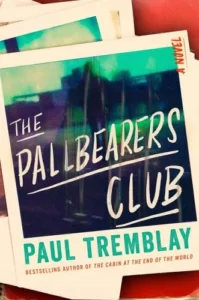 The Pallbearers' Club by Paul Tremblay
Expected Publication Date: July 5th, 2022
Publisher: William Morrow & Company
Genre: Horror
Synopsis:
What if the coolest girl you've ever met decided to be your friend?
Art Barbara was so not cool. He was a seventeen-year-old high school loner in the late 1980s who listened to hair metal, had to wear a monstrous back-brace at night for his scoliosis, and started an extracurricular club for volunteer pallbearers at poorly attended funerals. But his new friend thought the Pallbearers Club was cool. And she brought along her Polaroid camera to take pictures of the corpses.
Okay, that part was a little weird.
So was her obsessive knowledge of a notorious bit of New England folklore that involved digging up the dead. And there were other strange things – terrifying things – that happened when she was around, usually at night. But she was his friend, so it was okay, right?
Decades later, Art tries to make sense of it all by writing The Pallbearers Club: A Memoir. But somehow this friend got her hands on the manuscript and, well, she has some issues with it. And now she's making cuts.
Seamlessly blurring the lines between fiction and memory, the supernatural and the mundane, The Pallbearers Club is an immersive, suspenseful portrait of an unusual and disconcerting relationship.
---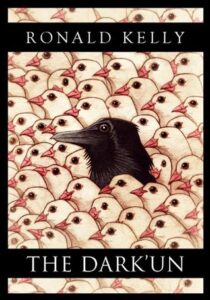 The Dark 'Un by Ronald Kelly
Expected Publication Date: Early July, 2022
Publisher: Crossroads Press
Genre: Horror
Synopsis:
It was passed down from generation to generation. The legend of The Dark'Un, the strange beast that roamed Pale Dove Mountain. The dark monster that no one had ever seen — at least not and lived to tell about it — except, so it was said, old Fletcher Brice who lived at the foot of the mountain.
No one really believed in The Dark'Un. It was just a story to make a child's flesh crawl.
Until Old Man Brice died.
Now, the people of Tucker's Mill, Tennessee, would be forced to believe.
Note: This is the first time this book has been rereleased since it was originally published with Zebra under the title of Something Out There!
---
They Drown Our Daughters by Katrina Monroe
Expected Publication Date: July 12th, 2022
Publisher: Poisoned Pen Press
Genre: Horror
Synopsis:
If you can hear the call of the water,
It's already far too late.

They say Cape Disappointment is haunted. That's why tourists used to flock there in droves. They'd visit the rocky shoreline under the old lighthouse's watchful eye and fish shells from the water as they pretended to spot dark shapes in the surf. Now the tourists are long gone, and when Meredith Strand and her young daughter return to Meredith's childhood home after an acrimonious split from her wife, the Cape seems more haunted by regret than any malevolent force.

But her mother, suffering from early stages of Alzheimer's, is convinced the ghost stories are real. Not only is there something in the water, but it's watching them. Waiting for them. Reaching out to Meredith's daughter the way it has to every woman in their line for generations-and if Meredith isn't careful, all three women, bound by blood and heartbreak, will be lost one by one to the ocean's mournful call.

Part modern gothic, part ghost story, They Drown Our Daughters explores the depths of motherhood, identity, and the lengths a woman will go to hold on to both. 
---
Lure by Tim McGregor
Expected Publication Date: July 18th, 2022
Publisher: Tenebrous Press
Genre: Horror
Synopsis:
In the chapel of a forsaken fishing village on another world's shore, the seawashed bones of old gods hang from the rafters.
When a new god drifts into the bay, the menfolk fear nothing as they reach for their spears; but capturing Her may be their last act of reckless bravado. Her very presence brings dissent and madness. Her voice threatens to tear the starving, angry community apart.
Setting a siege of relentless horror against the backdrop of brine and blood, Lure blurs the line between natural disaster and self-destruction.
Note: I have this preordered from Tenebrous Press and I can't wait to read it as soon as it arrives!
Click here to order a copy of Lure direct from the Publisher!
---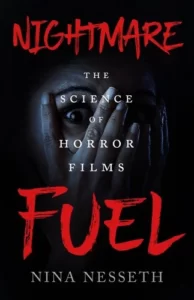 Nightmare Fuel: The Science of Horror Films by Nina Nesseth
Expected Publication Date: July 26th, 2022
Publisher: Tor Nightfire
Genre: Horror
Synopsis:
Nina Nesseth knows what scares you. She also knows why.
In Nightmare Fuel, Nesseth explores the strange and often unexpected science of fear through the lenses of psychology and physiology. How do horror films get under our skin? What about them keeps us up at night, even days later? And why do we keep coming back for more?
Horror films promise an experience: fear. From monsters that hide in plain sight to tension-building scores, every aspect of a horror film is crafted to make your skin crawl. But how exactly do filmmakers pull this off? The truth is, there's more to it than just loud noises and creepy images.
With the affection of a true horror fan and the critical analysis of a scientist, Nesseth explains how audiences engage horror with both their brains and bodies, and teases apart the elements that make horror films tick. Nightmare Fuel covers everything from jump scares to creature features, serial killers to the undead, and the fears that stick around to those that fade over time.
With in-depth discussions and spotlight features of some of horror's most popular films–from classics like The Exorcist to modern hits like Hereditary–and interviews with directors, film editors, composers, and horror academics, Nightmare Fuel is a deep dive into the science of fear, a celebration of the genre, and a survival guide for going to bed after the credits roll.
---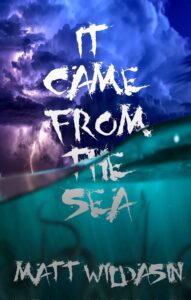 It Came From the Sea by Matt Wildasin
Expected Publication Date: July 2022
Publisher: Self
Genre: Horror
Notes:
I cannot wait to read this one! This is a new cosmic horror novella from Matt. Just from the cover alone, I'm so in!
---
Thanks for reading!
What books are you looking forward to in July?