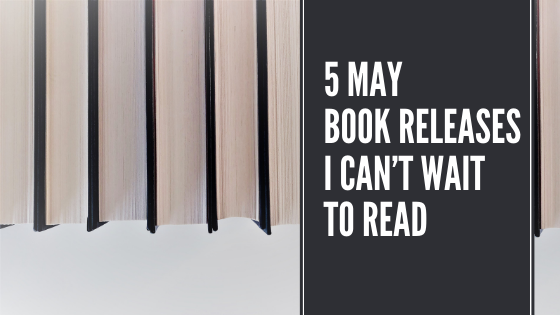 My goodness, there are so many awesome books coming out in May! Here is my list of horror books I can't wait to get my hands on!
Please note: This post may contain affiliate links for bookshop.org or Amazon. By clicking the bookshop.org links and ordering the books, you can help support a local indie bookshop! By using this link, I will get a small commission.
Let's dive in!
May 2021 Book Releases
Unfortunate Elements of My Anatomy by Hailey Piper
Expected Publication Date: May 7th, 2021
Publisher: The Seventh Terrace
Genre: Horror
Synopsis:
Love twisted into horrific shapes, nightmares driven by cruel music, and a world where what little light remains fractures the sky into midnight rainbows in eighteen stories tracing the dark veins of queer horror, isolation, and the monstrous feminine.
The universe unwinds to the tune of a malicious ice cream truck jingle in "We All Scream." "The Law of Conservation of Death" dictates that a ghost pursue his prey across her every reincarnation. Superstitions thrive even in the distant future and across the stars when a colony shuttle mounts a witch trial in "Hairy Jack." And try to "Forgive the Adoring Beast" as it scavenges a world of dead gods for tokens of bloody affection. Including two new short stories and a never-before-published novelette, Unfortunate Elements of My Anatomy digs deep inside and clings to the beating nightmare heart you always knew was there.
---
Far From Home: An Anthology of Adventure Horror
Expected Publication Date: May 15th 2021
Publisher: Off Limits Press
Genre: Horror
Synopsis:
Sixteen chilling tales of adventure horror from acclaimed horror authors, including:
Ali Seay, Cynthia Pelayo, Hailey Piper, Stephanie Ellis, Lenn Woolston, Michael Patrick Hicks, Ed Kurtz, Beverley Lee, Villimey Mist, Mitch Sebourn, Ross Jeffery, A.K. Dennis, Audrey WIlliams, A.A. Medina, Carmen Baca, and Vaughn A. Jackson. Release
---
Goblin by Josh Malerman
Expected Publication Date: May 18th, 2021
Publisher: Del Rey Books
Genre: Horror
Synopsis:
Goblin seems like any other ordinary small town. But with the master storyteller Josh Malerman as your tour guide, you'll discover the secrets that hide behind its closed doors. These six novellas tell the story of a place where the rain is always falling, nighttime is always near, and your darkest fears and desires await. Welcome to Goblin. . . .
A Man in Slices: A man proves his "legendary love" to his girlfriend with a sacrifice even more daring than Vincent van Gogh's—and sends her more than his heart.
Kamp: Walter Kamp is afraid of everything, but most afraid of being scared to death. As he sets traps around his home to catch the ghosts that haunt him, he learns that nothing is more terrifying than fear itself.
Happy Birthday, Hunter!: A famed big-game hunter is determined to capture—and kill—the ultimate prey: the mythic Great Owl who lives in Goblin's dark forests. But this mysterious creature is not the only secret the woods are keeping.
Presto: All Peter wants is to be like his hero, Roman Emperor, the greatest magician in the world. When the famous magician comes to Goblin, Peter discovers that not all magic is just an illusion.
A Mix-Up at the Zoo: The new zookeeper feels a mysterious kinship with the animals in his care . . . and finds that his work is freeing dark forces inside him.
The Hedges: When his wife dies, a man builds a hedge maze so elaborate no one ever solves it—until a little girl resolves to be the first to find the mysteries that wait at its heart.
---
Where The Devil Waits by Mark Steensland and Wesley Southard
Expected Publication Date: May 22nd, 2021
Publisher: Cemetery Gates Media
Genre: Horror
Synopsis:
What would you do for all the money in the world? Or to get with the girl of your dreams? What if you could make other people do anything you told them? What if all this and more could be yours just for winning a race…against the devil? A long-abandoned church on top of a mountain in the Pennsylvania backwoods is where the devil waits for anyone brave enough to challenge him. The course runs from the gate, through the cemetery, to the church doors. If you win, the prize is yours. If you lose…you die at sunrise. Sounds simple, doesn't it? To four college students looking for a good time, nothing could be further from the truth.
---
Beware: The Art of Goosebumps by Sarah Rodriguez
Expected Publication Date: May 25th, 2021
Publisher: Dynamite Entertainment
Genre: Horror Art
Synopsis:
Featuring tons of fun facts about the series alongside a walkthrough of all books and covers in the Goosebumps collections, this art book is a must-have for old and new fans alike!
In the summer of 1992, Scholastic tasked two terrifyingly talented artists with creating the cover paintings for the books that would premiere the Goosebumps series. At that time, four books in the line were being market-tested by the publisher to see how young readers would react to R.L. Stine's particular brand of humor-tinged horror. One element that was sure to catch the attention of little eyes everywhere was striking cover art, and, boy, did they find it!
The imagery provided by the covers of the Goosebumps series is part and parcel to the 90s Kid zeitgeist, helping to create a visual brand for R.L. Stine's smash-hit horror series. The covers helped set the tone for the numerous adaptations of the series, including a television series, a theatre experience, and, more recently, blockbuster films!
---
Thanks for reading!
What books are you looking forward to in May?