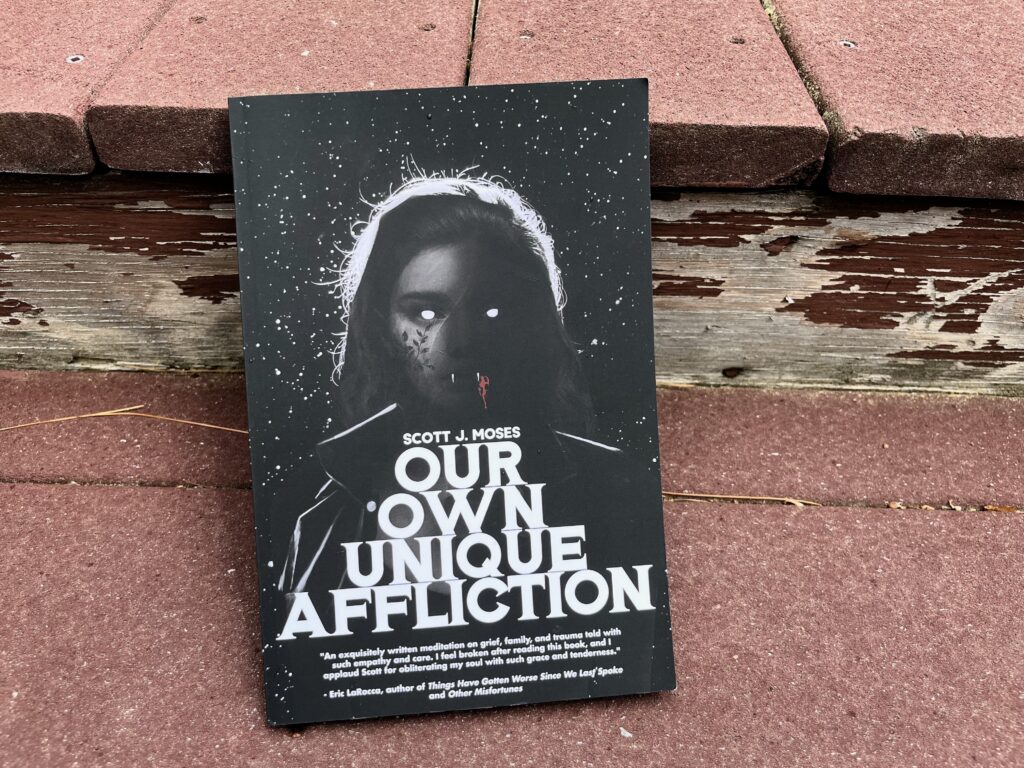 Our Own Unique Affliction by Scott J. Moses is a tale of monsters, grief, and the power of family.
Let's dive into this quick review!
My Thoughts on Our Own Unique Affliction by Scott J. Moses
These two sisters have a secret; they're not like everyone else. But while they are tied together in the darkness of their past, it's the present that's even more trying.
One sister tends to stay with someone they consider their protector, bending to their every request. The other sister can't be held back and goes out to explore and meet new people, desperate to stay stimulated.
Both sisters are struggling. Both are hiding it from one another.
Soon, both will come to terms with their grief. But things are about to get worse before they can get better.
My Favorite Passages from Our Own Unique Affliction
The only real gods in this world are uncertainty and death.
"…And what are the living without stories?"
Grief is a tomb for those left behind. The true undead. An impossible weight, and you know? I hope it clings to me forever, because what is grief but unexpressed love? And if I still love her, she's still here somehow.
My Final Thoughts on Our Own Unique Affliction
In Our Own Unique Affliction, the author puts grief down on the page in such a creative way. Readers will be mesmerized by the events within as if the main character has looked them in the eye and told them to keep up.
---
Purchase your copy of Our Own Unique Affliction