Hey Top 10 Tuesday crew!
My goodness. I thought my last break from this hop was long… It's certainly been a while this time! I hope you're all doing well.
With the holidays quickly approaching, I just couldn't resist this prompt!
Many of the items that made my list are things that I am waiting on purchasing for when Alex and I have a house rather than our current living situation. I cannot wait to move and decorate a new space!
Bookish Items I'd Like To Own One Day
Top 10 Tuesday is hosted by That Artsy Reader Girl.


10. Choose Kind T-Shirt
I love the message here. And of course, I loved the book and the film. Sold by
Omaze.com
.
9. Hobbit Meals Schedule
I'm so in love with this little printout. This will definitely be a must-have in the future! I think the chalkboard design is so much fun. This print is created and sold by AveryWorkDesign.
8. Kowalski's Bakery Scented Soy Candle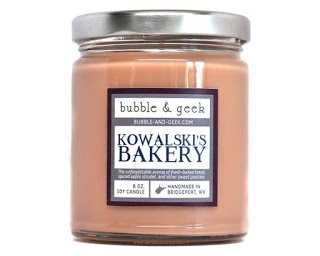 7. Winter Platinum Book Anchor
I've had my eye on this product from
Page Anchor
for a while. While I love the idea, it's a bit pricey and I'm not sure how frequently I would actually use it… Still, it's something I'd love to have in the future.
6. Brookstone Bed Wedge Pillow in Grey
I definitely struggle when I'm sitting in bed reading, trying to keep my pillows propped up so I'm comfortable. I'm not sure if I would love this for the $100 price tag, but I'd like to give it a shot someday!
5. Read More Book Pin
I've just recently gotten more interested in enamel pins. I currently have just one that says "Sips Tea." This read more pin would look great next to that one! This pin is created by thecleverclove.
4. Bookends
I am obsessed with these bookends! I would love to be able to switch out silk flowers every so often when the seasons change to keep things interesting and they would look just lovely on my work desk! I probably wouldn't get them engraved if I ordered them for myself, but what a great gift idea this is! Check out more from MijMojDesign.
3. Tolkien Outdoor Doormat
Another item I'm waiting on until Alex and I move. How fun is this mat created by DamnGoodDoormats?!
2. Jurassic Park Map
Created and sold by FabledCreative on Etsy, this map has been on my wish list for YEARS. As soon as Alex and I get a house, this will be one of the first things I buy for us in a large print. I cannot wait!
1. Bookshelves
Where we currently live, my books are scattered all over the place. I cannot wait to be able to set up bookshelves. I'm not yet sure what type of bookcase I want, as this is something that definitely needs to wait until we have a house… But I'm dreaming of something a bit like this, but taller: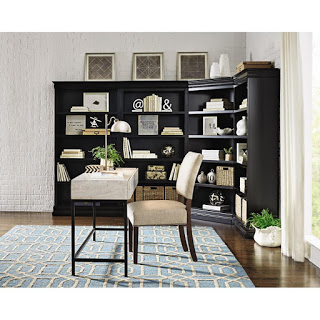 Thanks for reading!
I cannot wait to see all of your lists!