The Best of Season Three was a truly amazing podcast recording with the Dead Headspace team and guests Chance "Curator of Horror" Forshee and Brian McAuley! There's tons of laughter involved while we all rave about our favorite books that we read in 2022.
Continue reading below to listen or watch along, and while you're tuning in, check out the book links to snag copies of the ones you haven't aquired yet.
Let's dive in!
Best of Season Three on Dead Headspace
Give the episode a listen here:
Or watch along here:
This episode was an absolute blast! I always look forward to these annual recaps where we chat about our favorite moments of season three as well as our favorite books that we read in the previous year. I have been so lucky to have joined seasons one and two previously, so I had been really looking forward to this one!
On this special episode, we were joined by Chance "Curator of Horror" Forshee, bookseller and host of the podcast Terrifying Tomes of Terror, and Brian McAuley, screenwriter and novelist. Brian's latest book is Curse of the Reaper. These two are incredible people. If you don't yet subscribe to Chance's show, or have picked up Brian's book, please do!
During our favorites, we got to chat about our love for Alma Katsu and how amazing she is, reflected on Cina Peylayo's answer to "Why are horror people so hot?", shouted out Lor Gislason's first podcast appearance, spotlighting the awesome Eric LaRocca and Ronald Kelly, and so much more!
There were SO MANY great books discussed here! Feel free to use this as a guide as you listen to the show and then click the links to order your copy if we've swayed you to make a purchase!
Chance's List
Erica's List
Brain's List
Patrick's List
Brennan's List
Other Special Mentions:
While this covered some great ground, we all had so many more we could have discussed. Click below if you'd like to check out my personal favorites list of 2022.
In 2022, I picked up some amazing books. Overall, I had 58 five-star reads, 40 of which were published in 2022! I'm so excited to share my list of favorite reads.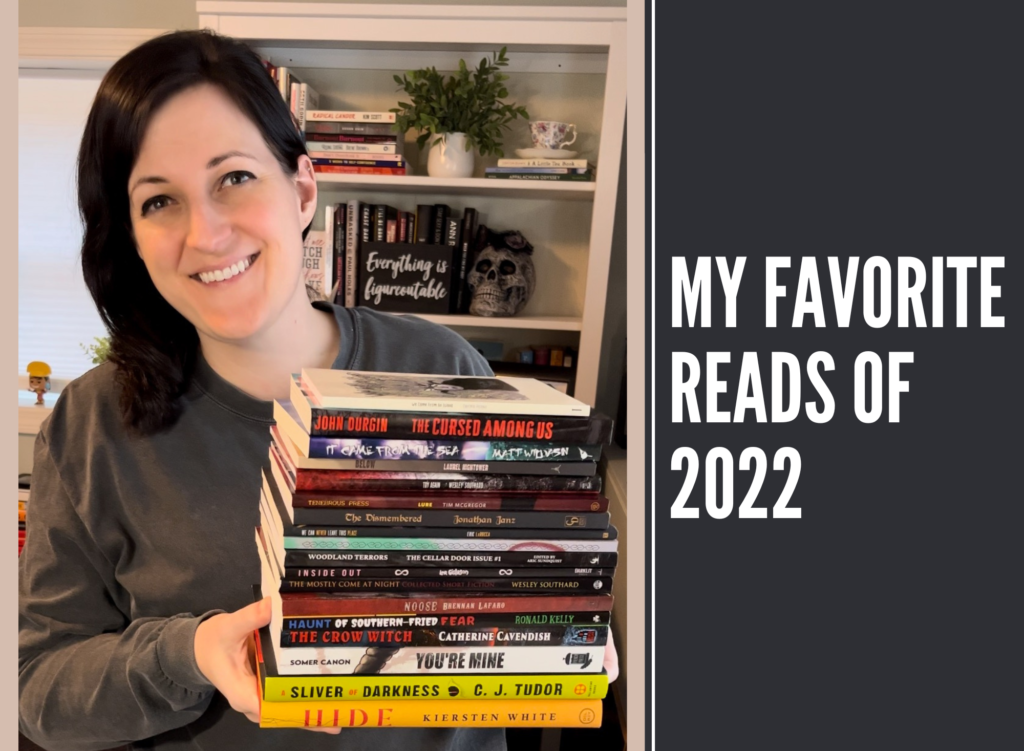 Thanks for reading!